GANGA GIRI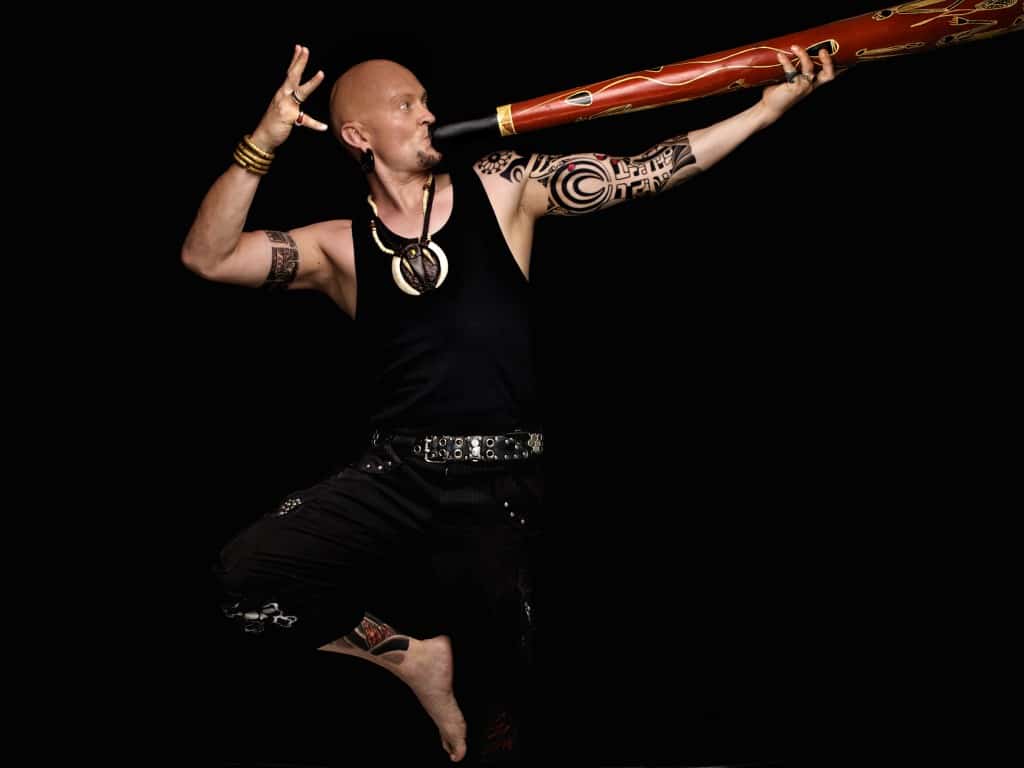 August 6, 2010 @
The Waverley Hotel
GANGA is no stranger to the lower mainland and Vancouver Island. He has played 2 Big Time Out Festivals, The Vancouver Folk Festival, and many hall and club dates on his very extensive westcoast tours. This year he is only in B.C. for a few dates so don't miss him in Cumberland.
GANGA GIRI, rhythmic didgeridoo virtuoso and percussionist, reflects much of the creative inspiration which Australia represents today. Explosive and pulsating; ambient and flowing at times-GANGA GIRI is a pumping percussive multi-layered experience of complex grooves and raw, deep natural sound. An inspired music creator whose passion brings people together in a modern day corroboree. Blending an array of tribal percussion with congas, djembe bougarabou, Nigerian talking drum, mbira with authentic indigenous moves and Aboriginal dancers, GANGA GIRI's live show is a modern/primitive celebration; a melting pot unifying many musical genres and cultures. Delivering his unique and authentic taste of multicultural Australia, GANGA's music has been widely and wildly appreciated by music lovers in many countries including Canada, Japan, Germany, Austria, Switzerland, Netherlands, New Zealand and the United States igniting audiences in clubs and music festivals all over the world including some of the biggest outdoor dance events across the globe. GANGA GIRI is a remarkably energetic and innovative live act. He has achieved something rare and precious which few artists are able to capture mixing natural elements with fat tribal beats and dirty funky bass lines to reate a unique tribal-technicological deep earth dance experience.
"Ganga Giri is a wonderful musician. I first heard him at a Womad festival, and loved the mix of his ancient and primitive instrument with a wide range of great dance grooves. Ganga is really taking the didgeridoo to places it has never been before and developing a unique style of music." Peter Gabriel-Real World Records
Joining GANGA on stage is Gumllarol- Wakka Wakka nations indigenous singer; Didgeridoo player and dancer Gumaroy, rich dub/reggae dancehall vocalist and celabrator Jornick Joe Lick-hailing from French Guyana, Dan Pearson on electronic drums and Yeshe Reiners on percussion and melodic world instruments (Mbira and Kamele N'goni).
Visit Site