WIL – SOLD OUT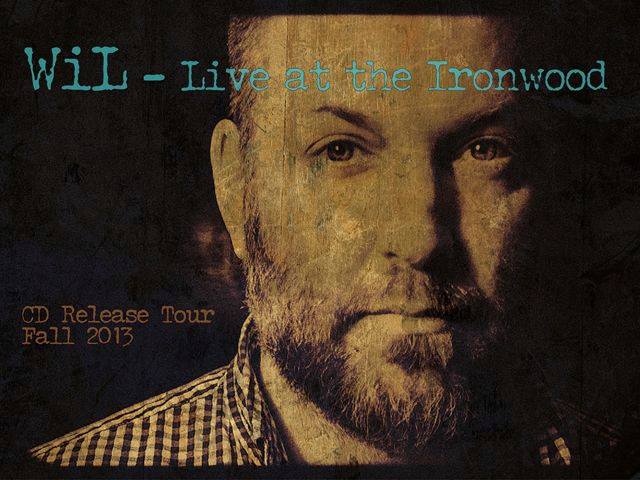 November 2, 2013 @
The Waverley Hotel
One of Canada's most dynamic performer returns to the Waverley.
From the time WiL Mimnaugh can remember he was sitting in on 'The Friday Night Garage Sessions' where his parents would gather friends and jam to the likes of Johnny Cash, Chet Atkins and Hank Williams. Before reaching his teens he would sit for hours practicing on his fathers old Yamaki. Noting his son's aptitude, 'Billy' woke on Christmas morning 1981 to find his very own 'Fender Acoustic' sitting under the tree.
Never one to love school, he headed to Vancouver to try his hand as a chalkboard artist for restaurants like Earls but music was never far from his mind so he decided it was time to head home to Calgary. An impromptu acoustic performance for a birthday song at The Barley Mill Pub led to his first gig and soon enough he was playing his favourite covers to a packed house five nights a week—being the early '90s that meant Nirvana, Jeff Buckley, Pearl Jam and Radiohead but one day he simply decided he needed to write his own music. In 2002 WiL released his debut album Both Hands and sold 6000 copies off stage in its first year leading to three WCMA's nominations including a nod for 'Producer' and 'Best Live Act' which allowed him to tour for the next three years with bands like Colin James, Xavier Rudd, The Tea Party and Matthew Good among others.
In 2011 WiL's original song 'Roam' was chosen to represent Travel Alberta's award winning ad campaign 'Remember To Breathe'. Shortly afterward, he was commissioned to compose the theme song (called Ride) for the Calgary Stampede's 100th anniversary. The flagship video 'Alberta' featuring 'Roam' won the Diamond Award in 2012 for Best Overall Entry at ITB Berlin (considered the OSCARS of International Travel and Tourism Industry) and 3 awards in 2013 including Gold for the video 'Summer', featuring WiL's brand new song 'There Is'. WiL is currently working on his 5th studio album but will take a break in October to tour in support of a much anticipated live album aptly titled WiL-Live at the Ironwood which is now available through Cordova Bay/Fontana North.
https://www.facebook.com/ibreakstrings