Daega Sound w/special guest Westerley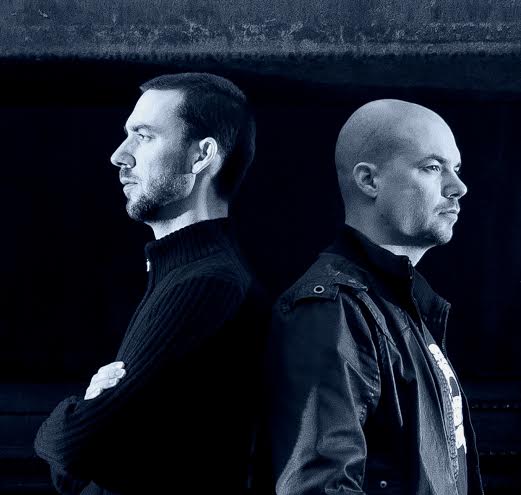 January 24, 2014 @
The Waverley Hotel
Bring the bass "into the space", Daega Sound and Westerley finally bring the party to Cumberland!
Daega Sound have their own very unique take on creating dubstep and dance music. Driven solely by their lifelong love of music they are steadily laying a foundation of releases and performances gaining national and international critical acclaim in the ever evolving bass music scene. Their sound is polished and sophisticated, with a dubbed out quality and heavy emphasis on sub bass. Intricate syncopated drum rhythms laced with unforgettable melodies sit on top of layers ethereal scapes and sounds creating an unmistakable atmosphere. Their works have a definitive place in every DJs record crate and also make for excellent listening music at home.
Since their first release in '08 and debut performance at the premier New Forms Festival Daega has a solid place in the shaping and development of the bass music scene in Vancouver and Canada. They now have over 20 tunes, 12" and digital, released on various national and international labels such as Echodub, Mutek Records and Formant to name a few. With dj support from notable's Loxy, RSD, Appleblim, Spherix, OM Unit, Truth, Phaeleh, Walsh, DJG, Headhunter, Mary Anne Hobbs, Mr Scruff and local heavy hitters Taal Mala, Michael Red, The Librarian, Max Ulis and many more. Mary Anne Hobbs and Mr scruff have both aired Daega's works on BBC radio 1 and they also have regular play on RinseFM, SubFM, KissFM by Bunzer0, Distance, DJ Chef and host of DJ's on Canadian radio shows. With a growing list of forthcoming tunes with releases slated on DnB legend Loxy's dub influenced label CX digital, and joining J:Kenzo, Truth and DJG on Tuba Records they also have collabs in the works with Hxdb and DJG coming out in the next year as well as more.
Daega Sound are not just known for the sophisticated bass music works, but also for their heavy hitting Live PA and DJ performances. Their DJ sets are a mix of their own works and works from a very select few producers. Their high energy sets have a distinct techno quality meshed with a "classic" dubstep sound. Ranging from banging drum machine driven rhythms to massive halftime hitters to rich evocative and soulful tunes. Being brothers and somehow seeming to know what each other is thinking, they each man a 'deck and relentlessly bang out the tunes in long curving mixes or crazy stop cuts drawing from over a decade of djing techno and DnB. Daega Sound always deliver a remarkable performance guaranteed to bring the house down in a unique and unforgettable way. The brothers live PA sets are something you have to hear to believe. Playing all their original works on a new platform of 2 ipads and 2 computers with some outboard gear, Daega has the freedom to take you to the far off dimensions of music where they hail from. Blending in their newest half time dnb bits with their already well known dubstep beats, these set's are inspirational, danceable and very listenable. With memorable Live PA and DJ sets at stalwart Canadian festivals such as Mutek, New Forms Festival, Shambhala and Bass Coast they have gone on to perform internationally and all the way to Dubloaded, Pinch's cutting edge bass music monthly in Bristol, UK.
https://soundcloud.com/westerley