Ali Henry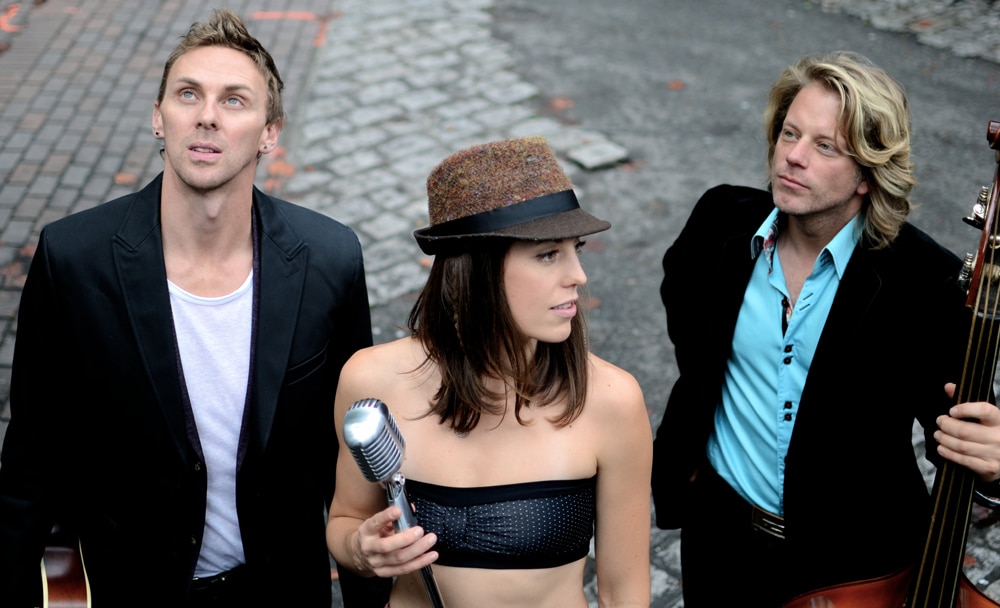 February 27, 2015 @
The Waverley Hotel
Bossa nova, blues and jazz with a timeless vocal style, the Ali Henry Quartet is the perfect dinner date.
Not just another singer-songwriter. Ali is known to reinterpret and improvise on many familiar tunes, often ending up with entirely new melodies, lyrics and rhythmic grooves. With a repertoire that includes warm, sensual rhythms of Brazil and emotionally charged blues done in the Etta James tradition. "Her playfully, collaborative approach to music, along with a tender yet exhilarating voice, makes an evening with Ali Henry a memorable experience," Eric Tompkins Guitarist. With a background rooted in gospel music, and influences such as Ella Fitzgerald, Astrud Gilberto, and Etta James, each helped her form her own artistic development, interpretation and passion toward acoustic stylings of the bossa nova, blues and jazz music.
With the 2011 launch of her album 'On My Mind', Ali teamed up with pianist Neville Bowman, and double bassist Bernie Addington of Kelowna, BC. Ali recently shared the stage with Royal Wood at the Prince George Playhouse, ColdSnap music festival 2014. Also in 2014, Ali released an original tune entitled 'My Love,' with guitarist Eric Tompkins, and two 2013 Holiday singles 'Silent Night,' and 'Wave' by Tom Jobim (available on website & YouTube).
On her Vancouver Island tour Ali is accompanied by Jason Corbett- guitar, Sam Shoichet-double bass and Brad Hawkes-percussion.
This is an early show (8pm), so come early and enjoy a relaxing meal from the Waverley's highly acclaimed kitchen to accompany a stellar evening of bossa nova, roots and blues.
alihenry.net