Alice Francis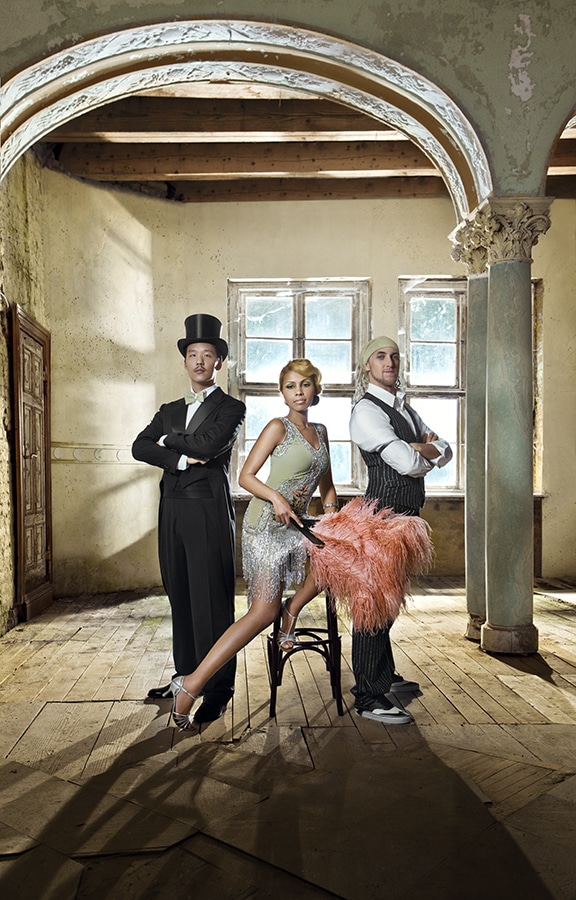 April 12, 2013 @
The Waverley Hotel
Sensational European performer on her first exclusive Westcoast tour.
Extrovert-Elegant. Nonconformist-Great. Stylewise-Selfassured. Seductive–Different.
Less than a dozen ways out of potential thousands to describe Alice Francis's voice – and yet they catch the essence of it.
Alice Francis and Goldielocks stage an extraordinary live show. While front woman Francis looks after the song and dance and Sir Chulmin-Yoo simulates a background chorus with a harmonizer, Goldielocks – equipped with Ableton Live and a Novation Launchpad – functions as a one-man big band. Those fortunate enough to have seen Miss Flapperty and Co live in concert can be numbered in the thousands: at least 15,000, to be precise, who came to swing along at Berlin's Swing Open Air at the former Tempelhof airport. And Alice Francis rocked, no, swung every single soul.
All these highly diverse influences derived from pop, hip hop, electro and Latino, incorporating anything and everything that is compatible with the Twenties aesthetic, are held together by Goldielocks's limpid sound design and the inimitably versatile voice of Alice Francis.
No-one is a better judge of how true to the times Alice Francis is with her version of neo-Charleston than Parov Stelar. As DJ and producer, he is far and away the most influential protagonist of the neo-swing genre that bids to be the next great youth movement worldwide. The fact that this man, who knows the scene inside out and can be considered its public face, was not just thrilled by Alice but offered his collaboration on a remix for the first single "Shoot Him Down!" Click here to watch the video.
Don't miss the latest sensation to come out of the European dance music scene.
With special guest Annie Becker. Somewhere between the chorus of a Broadway Musical and the bustling streets of British Columbia Annie Becker was born.  It's hard to believe this girl is from the West Coast and not from the basement of a late 30s Jazz Club. Becker has been cloaking her audiences in a Gyp-sea of horns, guitars, pianos, basses, ukuleles, and drums laced with sultry soundscapes and groovy beat boxing styles over stages and streets across Canada. This is music you can play loud in your car.
www.facebook.com/alicefrancismusic