Back Eddy and the Procrastinators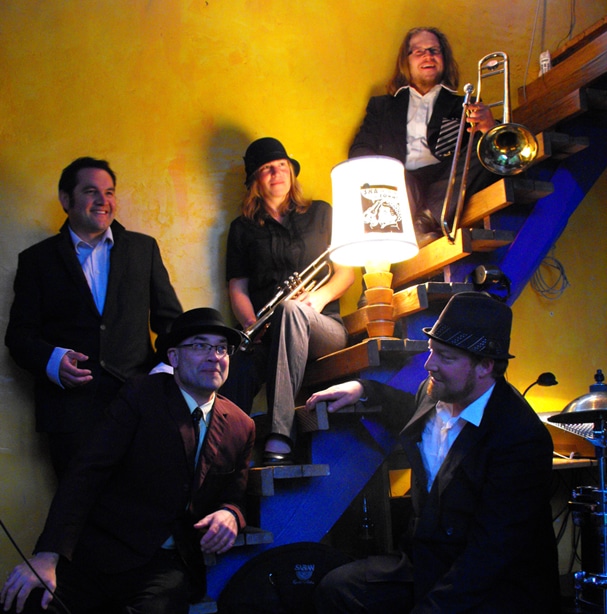 January 19, 2013 @
The Waverley Hotel
Cortes Island's favourite dance band descends on the Waverley to lay it down!
Nothing makes the dance floor move like ska music does, and this is the driving theme behind Back Eddy and the Procrastinators' music.
This seven piece band comes from Cortes Island, where knowing how to dance is a survival skill. Grinding tunes with accents of trumpet and trombone, will make you wanna bump and strump with us; Back Eddy make the club get krunk!
Winners of the decennial Battle of the Bands Cortes Island, and the freshest new group on the rock, these guys are focusing hard on building their repertoire, and are true to their genre of serious business SKA!
backeddy.org