Bananafish Dance Orchestra and the Ponderosas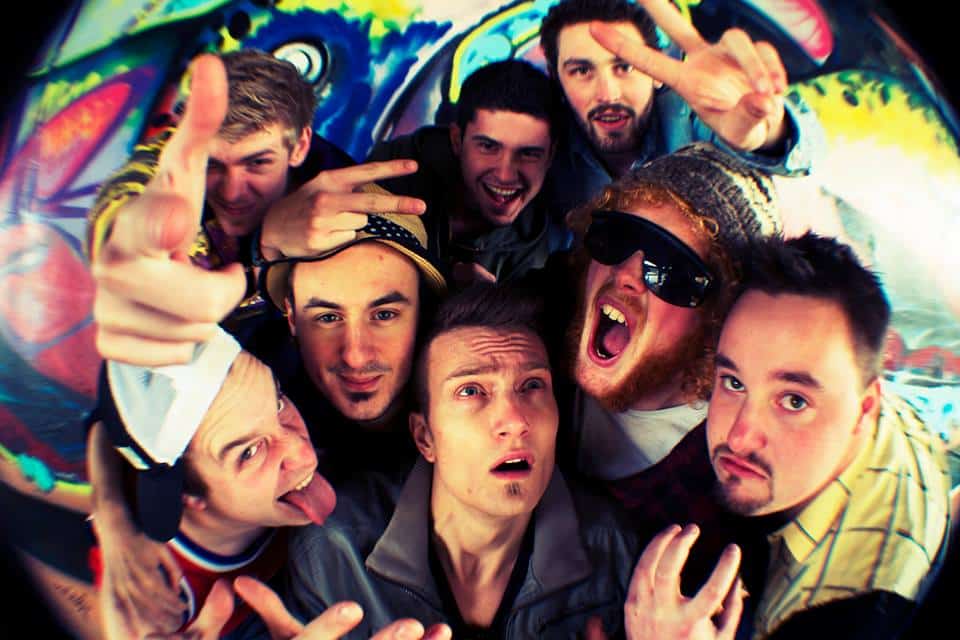 January 25, 2014 @
The Waverley Hotel
Double bill of funky horn driven live original Dance music!
Bananafish is a 8-piece powerhouse groove sensation!! Members of the Bananafish Dance Orchestra met while studying jazz at Vancouver Island University. They combined their music education with a love of dance Music–jazz to hip-hop, reggae to soul, latin rock to ska–and grew into an on-stage powerhouse, well armed with talented soloists, percussion jams, freestyle specialists, and even trumpet on trumpet battles!
With a 3-piece horn section and a 5-piece rhythm section, the music starts playing and the dancing never stops. With sets at Festivals in B.C. including Vancouver Island Music Fest and Skafest in Victoria the band has a tasty, refreshing,and very energetic stage presence.
The PONDEROSAS take soul, funk, reggae and R&B and blend it into a unique sound that is truly their own. Described as "world-pop-party-fusion", these dynamic performers have been setting dance floors at clubs and festivals on fire with their contagious grooves and sweet soulful melodies.
Singer-songwriters Janette King and Kristie McCracken founded The Ponderosas in 2009, after meeting at a tree-planting summer job (hence the arboreal reference in the band name). Over the next 4 years the band grew from its acoustic-soul roots to the current 8-piece lineup, and has become a fixture in the Vancouver scene, playing alongside artists including The Boom Booms, Daniel Wesley, Dawn Pemberton, and Natural Flavas.
Ponderosas' members have played salsa, jazz and Caribbean festivals throughout BC and they are currently completing their first full-length album, which they will be touring to support this summer. Influences include R&B artists Erykah Badu and Amy Winehouse, reggae and ska acts like the Cat Empire and Katchafire, and several other contemporary soul and world-fusion artists. With themes of love, longing, the environment and the changing tapestry of our culture, the Ponderosas' music will move you lyrically as well as rhythmically. Click here to view a video of The Ponderosa's.
Looking forward to this double bill of funky dance. Horn driven live original music. Oh yeah!
www.theponderosas.com