Bedouin Soundclash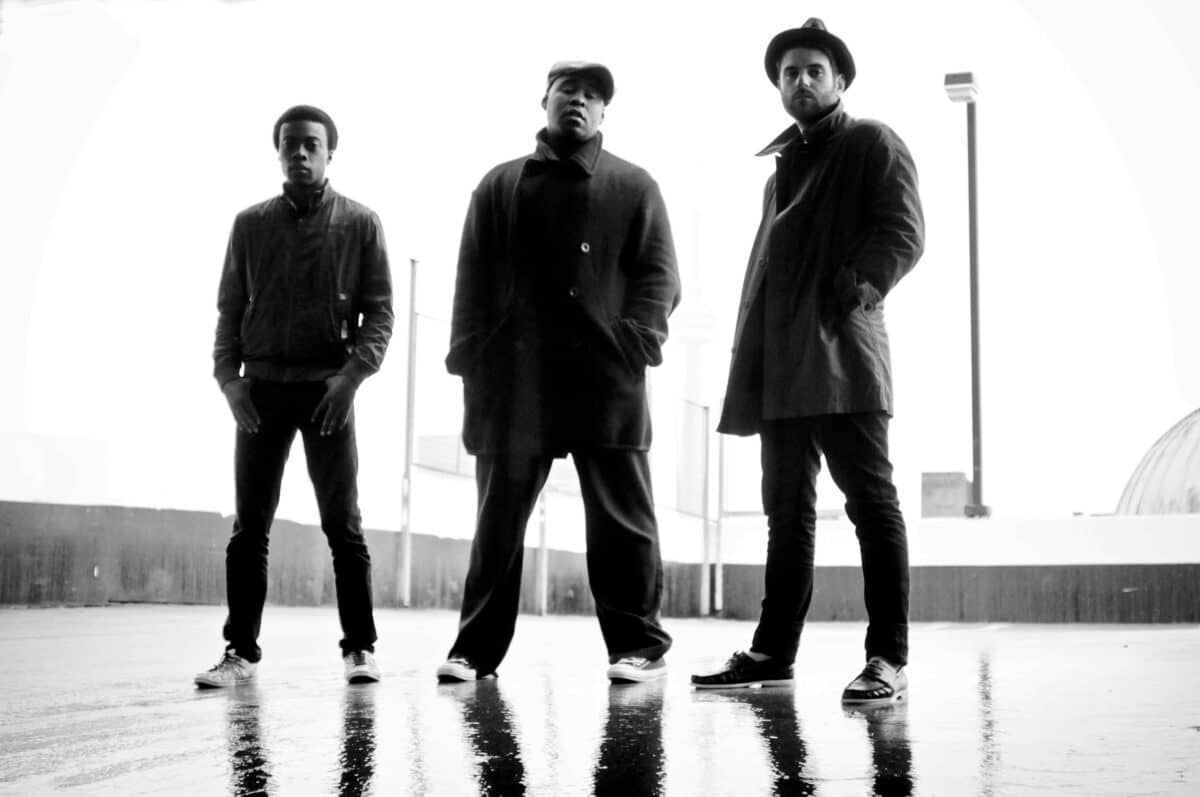 December 4, 2011 @
The Bridge Lounge, Courtenay
Cumberland Village Works has the pleasure of presenting Bedouin Soundclash to the Valley, our Friday night closers at the Big Time Out 2011.
The horizon. Where things end, where things begin, and the point where possibilities are limitless.
Inspired decision, then, that Juno Award-winning trio Bedouin Soundclash should choose to dub their latest collection of west-friendly, world-pop Light the Horizon. Inspired. And fitting. "This record is really looking forward," says vocalist Jay Malinowski. "It's from the point where we don't have any baggage from the past. We're just genuinely in the moment with this record, for the first time in a long time." Soundclash co-founder and bassist Eon Sinclair agrees. "It's a really optimistic and hopeful record," he says. "That's been said about some of the stuff we've done in the past, but this time we're just feeling more self-assured and more confident in doing what it is that we do in Bedouin Soundclash. It's positive and optimistic and forward-looking."
Summoning the spirit of the May season in which it was recorded, Light the Horizon charts a new course for Bedouin Soundclash in 2010 — one that is awash with optimism, shimmering with possibilities and heralds the beginning of what could be the most defining chapter in the life of one of Canada's finest and freshest musical entities. But, as with much in this life, before you know where you are and where you're going it's important to know the journey you've travelled. And the tale of Bedouin Soundclash has been filled with step after step of something special — from live shows that are as emotionally incendiary as they are monstrously entertaining to albums that have stoked the hearts and minds of thousands.
Forged from friendships made at Kingston's Queen's University a decade ago, the Toronto trio released its debut disc Root Fire in 2001. That album, and a steady diet of gigging, paved the way and planted the seed for their acclaimed sophomore release Sounding A Mosaic (2004), which caught critics' and audience's ears at home and abroad with its honest blend of pop, rock, punk and reggae. Propelled by the joyous, soul-slaking hit single, When the Night Feels My Song, the disc helped earn Bedouin its first Juno Award, for this nation's Best New Artist. Follow up release, 2007's Street Gospels, yielded hits such as Walls Fall Down and Until We Burn In the Sun (The Kids Just Want a Love Song), and only furthered the band's reputation — earning Pop Album of the Year considerations at the Junos, and leading to international tours performing alongside acts such as No Doubt, Coldplay and Nine Inch Nails.
The past is the past. The future? "I don't know where we'll go," Eon says of the journey that awaits. "We're trying to take one day at a time — and every day's been good so far."
With many, many more . . . just on the horizon.
Bedouin will be joined by special guests Multi-Coloured Mischief.
http://www.myspace.com/multicolouredmischief