Ben Rogers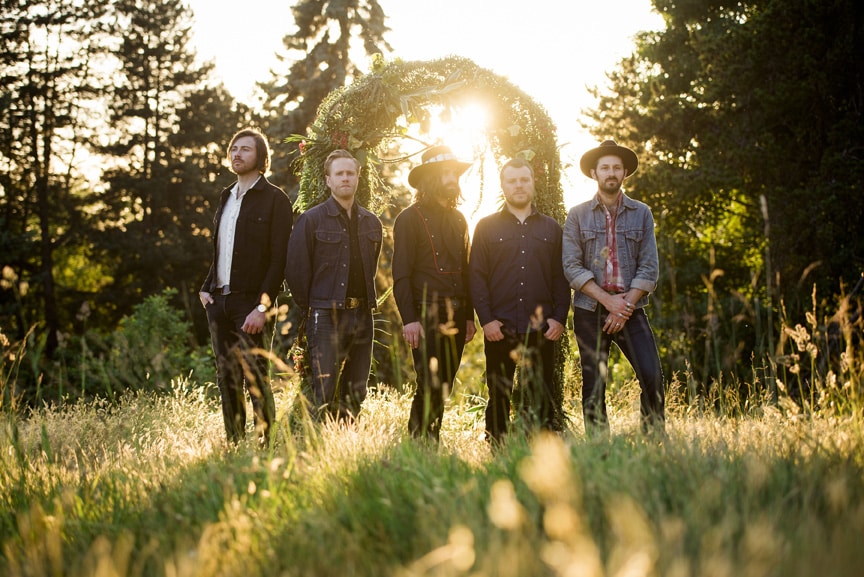 April 15, 2016 @
The Waverley Hotel
Ben Rogers is the real deal. Great songs, top tier musicians and a vocal style that evokes the maturity of performers twice his age.
Ben Rogers is a classic storyteller with a voice like smoke-damaged velvet soaked in Tennessee whiskey and the wild charm of a young Johnny Cash. "The man's dark charisma is something you need to experience live to fully appreciate," writes The Georgia Straight, who included him in their Best of Bands 2013 following the release his critically acclaimed debut Lost Stories: Volume I.
The Bloodred Yonder, Rogers sophomore album, produced by Juno nominated big brother Matt Rogers (The Harpoonist & The Axe Murderer), is set for release on August 14th, 2015. The Bloodred Yonder is what Rogers describes as "the transition from life to death, good to evil, paradise to perdition, and all the lost souls you meet along the way." The album is a collection of songs that are raucous fun and brooding ballads about natural and manmade disasters, murder ballads and jilted lovers beginning in the Garden of Eden and ascending into distant netherworld.
 Rogers has penned songs with other artists including "Don't Make 'Em Like They Used To" and "Cry A Little" with The Harpoonist & The Axe Murderer and "Rise Up" for No Sinner. He is also an accomplished actor whose recent credits include Motive, CBC's Strange Empire, and a supporting role in dark comedy The Driftless Area starring Zooey Deschanel, Anton Yelchin, and John Hawkes that premiered at this year's Tribeca Film Festival in New York.
 Rogers' 4-piece backing band is a stellar lineup of some of western Canada's finest with Matt Kelly (City and Color) on pedal steel and keys, Erik Nielsen (Rich Hope) on bass, John Sponarski (Portage and Main) on lead guitar, and Leon Power (Frazey Ford) on drums. They combine outlaw country influences ala Waylon Jennings with the cosmic quality of The Flying Burrito Brothers and the grit of Neil Young & Crazy Horse to form a distinct and captivating sound that Exclaim! Magazine proclaims will knock "the audience's socks, clean off."
benrogersmusic.com