Bombargo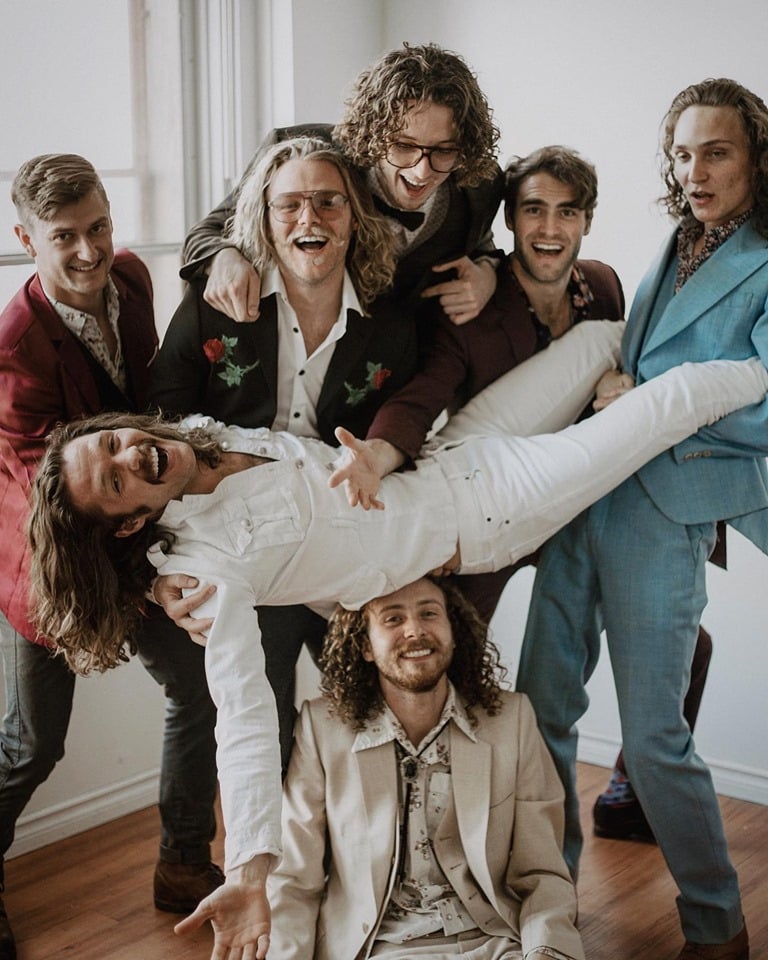 Saturday, September 14, 2019 @The Waverley Hotel
Bombargo brings 'guaranteed good times' funky indie music to the Waverley's stage!
Get Tickets Now
Bombargo drops a vibrant splash of soul on their funky indie vibes with layers of rock and R&B infused throughout. The band brings an unrivalled energy to the stage with sing along anthems, magical harmonies, and a powerful message that combined; make for one of the most passionate live shows ever! Even billionaire and Virgin Records founder Sir Richard Branson was impressed, quoting: "I haven't seen this type of energy since The Rolling Stones!".
Taylor Swift also has a soft spot for Bombargo, adding their single 'Mr. No Good' to her Spotify playlist 'Songs Taylor Loves' alongside Ed Sheeran, Camilla Cabello, and Kendrick Lamar. Being part of this star-studded playlist saw Bombargo featured on CBC's the Q, NME, Exclaim, Fashion, Noisey, People, Billboard and more – leading to their follow up single 'All the Same' which reached #1 on Spotify's Indie All Star playlist.
From headlining festivals to opening for legendary acts like John Butler Trio, Michael Franti & Spearhead, The Dead South, and Joel Plaskett; Bombargo has rapidly made a name for themselves globally with their life changing live performances, captivating music, and The Good Time GuaranteeTM. Just ask lead singer Nathan Thoen – "A lot of bands try to promise you a good time, but we actually guarantee it."
There's no doubt that Bombargo is one of the hardest working bands in Canada, setting out for their Spring Fling tour across Canada, releasing yet another single, and recording their 2nd full length record while shooting their feature length film set to coincide with the release.