Chase the Bear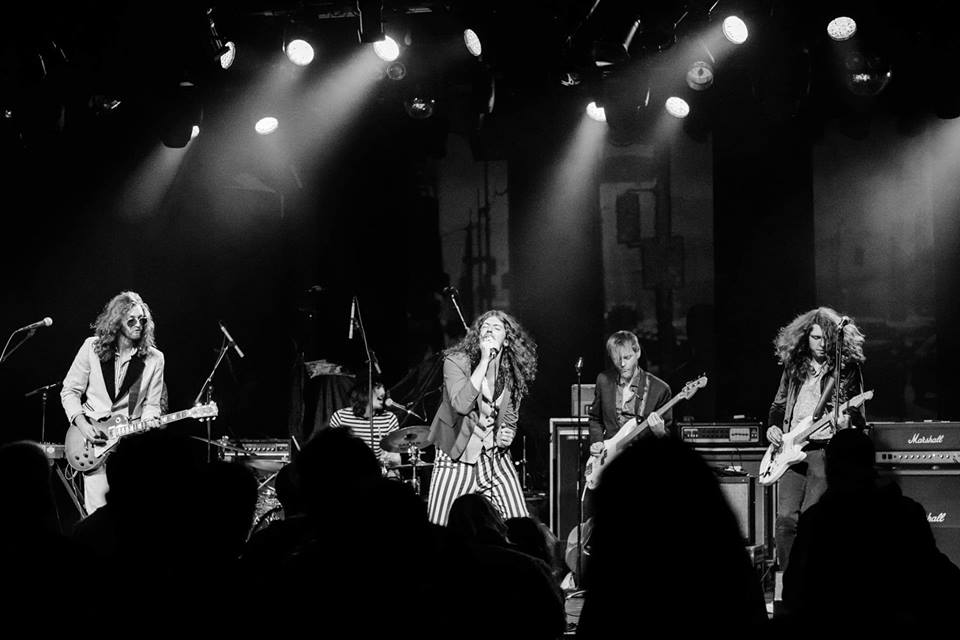 Saturday, March 30, @ Waverley Hotel
Co-presented by The Woodstove Festival (Cumberland Culture & Arts Society), Chase the Bear performs their blend of funk, soul and modern rock at the Waverley Hotel!
Opening Act, Annie Becker
Get Tickets Now
Inspired by the greatest music of the past century, Chase the Bear draws inspiration anywhere from the incredible songwriting of The Beatles, the hard-hitting instrumental proficiency of Led Zeppelin, and various elements of funk, soul, and modern rock in between. Lead singer Troy Gilmore dominates the stage with his electrifying presence and smoky, powerhouse vocals while the rest of the band deliver tasty harmonies, raw musicianship, and an incredible amount of energy that rises throughout the show – a collaborative and intimate experience that ends with an explosion of talent, passion, sweat, and occasionally confetti.
A band of brothers also consisting of Connor Brooks, Leo Gilmore, Braedan Royer, and Jordan Phillips, they show unrivaled chemistry on stage, further showing that this is more than just a rock n' roll revival band – this is a new animal that shows five small-town young men can do something genuine and unique, all the while having the time of their lives.
ChaseTheBearMusic.com
Bohemian Songstress Annie Becker has been cloaking her audiences in a gyp-sea of sultry sounds for more years than she can count.  Over the winter of 2017 Annie started exploring a new sound.  These electronic, RnB and Hip Hop inspired looping soundscapes come from Annie's exploration into dance and layering vocals and sounds with a loop station. 'Your Universe,' is the first of many singles to be released through to 2020 when Annie will release her third album, 'My Heart is a Volcano,' feat. production by none other than Michael Fraser.
'…and when she sings, you listen.' -CBC Radio Canada
facebook.com/anniebeckermusic