Danny Michel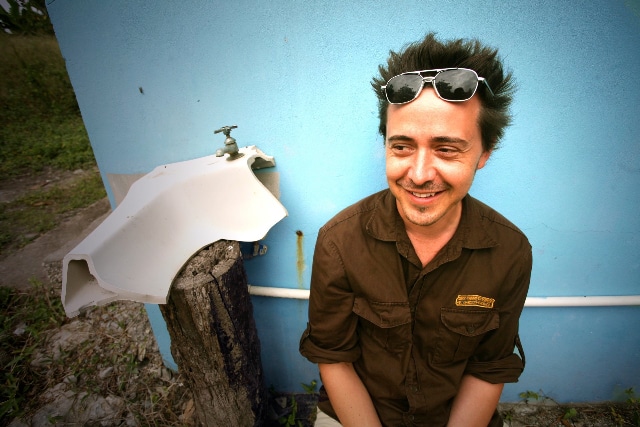 September 16, 2010 @
Joe's Garage in Courtenay
Tastefully eclectic, a truly endearing Canadian performance
Canadian critics all wonder why this hidden gem of a Canadian artist, Danny Michel, hasn't made the big time yet.
With eleven albums under his belt, Danny Michel has developed a reputation for his distinctive guitar touch and has honed his sonic skill so sharply that "…he can do whatever he wants and make it compelling."
Ever the experimental musician, he departs from his folk pop roots to playfully embrace colourful tropical rhythms in his latest album, Sunset Sea. Maybe it has to do with all that time he's been spending in Belize and Costa Rica…
"With two Juno nominations and six solo albums to his credit, Danny Michel is one of the finest and most charming songwriters to grace the stage. His honest and straight-forward lyrics, earnest live performances and witty stage banter have earned him a devoted global fan base. If you've seen Danny live in concert, you're probably already a fan. If you haven't, you are missing out on "One of this country's undiscovered musical treasures" (Toronto Star)
For a little peep into Danny's ingenuity, watch "Never underestimate furniture"
Danny will be treating us to a special solo act – plan for dinner at Joe's to ensure a seat.
http://www.dannymichel.com