Delhi 2 Dublin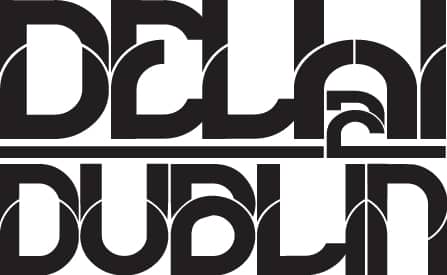 July 23, 2015 @
The Filberg Heritage Lodge and Park, 61 Filberg Road, Comox, British Columbia, V9M 2S7
Let's dance it "low and slow" with D2D in one of the most beautiful settings around, The Filberg Park!
Mark the date for the biggest dance party the Filberg Heritage Park has ever seen! This second concert in the 2015 Filberg Park Concert Series will welcome the high energy global rhythms of one of Canada's hottest festival acts!
Delhi 2 Dublin (D2D) was a happy accident born out of Vancouver's Celtic Fest in 2006. Their sound started as an electronic fusion between bhangra beats and Celtic fiddle and has since grown into anything from dub reggae to breakbeats to just straight-up happy dance music.
Founded by Tarun Nayar (of Beats Without Borders), Sanjay Seran (from live bhangra act Signia), and Ravi Binning (a bhangra dancer and dhol player), it was obvious D2D had something people wanted. Word spread about their astonishingly energetic live shows and tours grew to include festival performances in Europe, Asia and Australia. The band has kept up with the pace, producing a new album bi-annually since their inception.
This concert is proudly sponsored by ScotiaMcLeod/Keil Wealth Management and co-promoted by Elevate the Arts and as well as us at Cumberland Village Works, who have brought these guys to the Valley for some amazing shows over the years!
Grab your friends, bring the kids (under 12 are free!), bring a blanket and a picnic or come early for a delicious dinner and special concert menu from Tria Fine Catering at Teahouse (aka Beer House). Reservations are recommended. Gates open at 6:30 and the show starts at 7. Be prepared to dance!
A hot summer night with cool summer music is on deck for July 23rd! Part Bollywood wedding, part Celtic kitchen party, and all electronic dance fest. Pick up your tickets today at Blue Heron Books in Comox, Long and McQuade in Courtenay or online at www.filberg.com. While you're at it grab your tickets for the legendary acoustic super-group The Bills on August 13th and The Cumberland Brothers with FiddleJam on August 27th.
The Filberg Summer Concert Series is a fundraiser for the Filberg Heritage Lodge and Park, a volunteer driven organization that manages an integral cultural and heritage landmark for our community.
delhi2dublin.com