Delhi 2 Dublin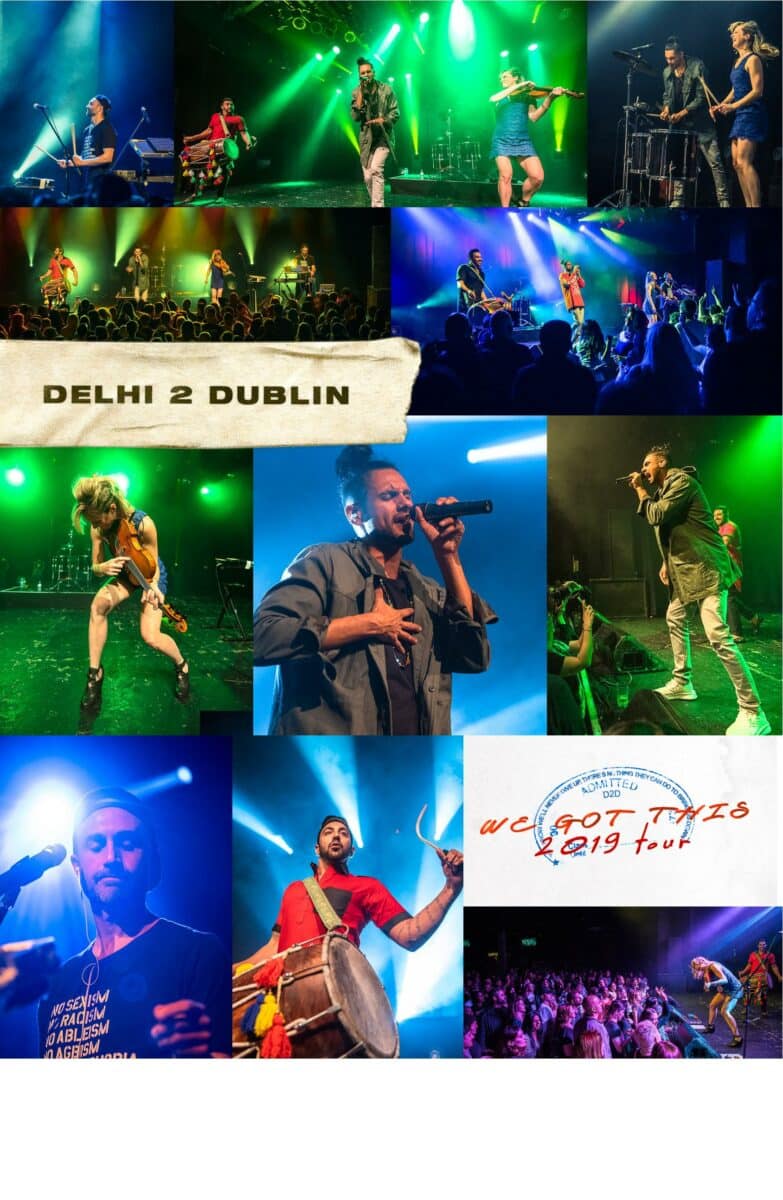 Saturday, October 12, @ Florence Filberg Centre
Delhi 2 Dublin returns to the Comox Valley for an all-ages, licenced show at the Florence Filberg Centre in Downtown Courtenay!
*Please note* this is a festival style show with sitting and dancing room available.
Get Tickets Now
Nurtured by equal parts raucous underground bass parties and all ages folk festivals, Delhi 2 Dublin's always distinctive sound has evolved over the past decade into its own decisive genre,
styled, "Subcontinental Pop"—a name that conveys both its deep South Asian roots and its expansive, crazy-fun appeal. The beautifully supercharged complexity of their sound flows from
high-level folk and alternative-pop, blended and delivered across an array of acoustic instruments—dhol, tabla, violin, guitar—and electronic beats——and immersed in smart, heavy, sometimes gritty, and almost invariably joyful beats.
Averaging 100 shows a year in places ranging from Canadian and U.S. clubs to Glastonbury and Burning Man to performing for over 100,000 people at Canada Day celebrations, Delhi 2 Dublin
have the gift of connecting with masses of people, pulverizing their inhibitions, and getting them moving.
In recent years, Delhi 2 Dublin's has been honing their songwriting skills, which is most evident on their 2018 album, We Got This. The album was produced by Toronto hitmaker Gavin Brown (Barenaked Ladies, Metric, Tragically Hip), who helped them harness their socially conscious sensibilities and awareness of their place in the world into making their most personal and meaningful collection of songs to date.
With tracks like "My People," "Home (Everywhere I Go)" and the title track, "We Got This," Delhi 2 Dublin is speaking directly to their experiences as "brown people" in society and how
that translates to people of all of colours and backgrounds. For their first time as a band, the members of Delhi 2 Dublin feel as though they've been able to pull together everything they've
been through and put it into a collection of songs that that will reach everyone, while also leaving people thinking as they're dancing and singing along.