Elliott BROOD – SOLD OUT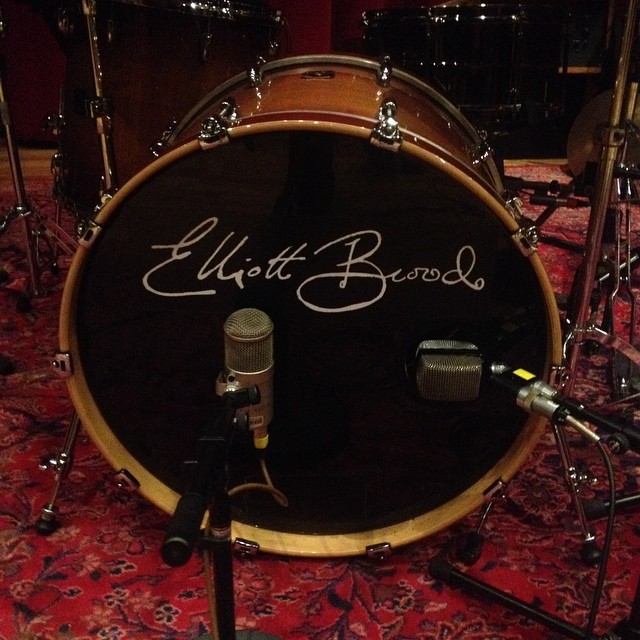 February 25, 2016 @
The Waverley Hotel
Elliott BROOD have become one of the premier acts in Canadian roots music!
For their fifth album, Elliott Brood wanted to break things. 2008's Mountain Meadows was shortlisted for the Polaris Prize, and the band's last record, Days Into Years, won a 2011 Juno award for roots album of the year. Now was the time to smash the precedents, break the mould. To withdraw to a farmhouse in Bath, Ontario, hammering out nine songs in two weeks.
For the first time, Elliott Brood decided to work with an outside producer: Ian Blurton, who has helped make roaring records for the Weakerthans, Skydiggers and Cursed. And for the first time, the group's two songwriters decided to mine the bare histories of their own lives: penning verses about the ends of relationships and the tests of adulthood, long drives, childhood retreating in a rear-view mirror. "Work and Love will make a man out of you," the Constantines sang; and so here is Elliott Brood's Work and Love, their most personal album to date, the sound of a grown-up band searching their hearts for all they've lost and gained.
Casey Laforet, Mark Sasso and Stephen Pitkin recorded Work and Love in the cold spring of 2014, as the ice was coming apart on Lake Ontario. They deserted their families and holed up in the Tragically Hip's Bathhouse studio, scarcely emerging – waking and playing and playing and playing, one song a day. The magic usually happened some time after midnight, when they were "just tired enough". Blurton would come out and lure them into a new place: a different, even truer landscape.
They called him "the Wizard". Blurton the Wizard and engineer Nyles "the Mad Scientist" Spencer, filling the corners of songs with burred effects and tape loops. Elliott Brood had "played it safe" for four records, they claim: Blurton sharpened their sound, weathered and interrogated it, forced the three musicians to confront their own habits. And it made for a full-length that gestures toward the Hip and the Cons as much as it does to Richard Buckner and Whiskeytown. Adding dimension to select tracks on the album, the band is joined by Aaron Goldtein (City and Colour, Daniel Ramano) on Pedal Steel and John Dinsmore (Kathleen Edwards, Sarah Harmer) on bass (for 'Each Other's Kids).
These songs are loud and quiet but mostly loud, and always reaching toward something. First loves, lost loves, fuck-ups and young men's just desserts. Laforet has called Work and Love a "lament for youth", but it's also a eulogy for the moments that came just after, on the doorstep of manhood. It's music of remembered abandon, new burdens, and those nights, years ago, when the moonlit fields seemed to go on forever. It's Elliott Brood at their sheerest, facing forward and backward at the same time.
Formed in 2002, Elliott Brood (the name, a bastardized homage to the fem fatal character in the 1984 Baseball film 'The Natural') united teenage pals Sasso and Laforet over their grown-up love for Neil Young, the Band and the Flying Burrito Brothers. Pitkin was an accidental miracle: he fell into the group after working sound at one of their earliest concerts, offering to record their first EP. Tin Type was a college radio hit and soon this compact trio was making some big noise. Across five subsequent albums, sharing vocals and trading instruments – each of the band-members seems to play everything – Elliott Brood have become one of the premier acts in Canadian roots music.
Work and Love is out October 21st, 2014 on Paper Bag Records
elliottbrood.ca