Five Alarm Funk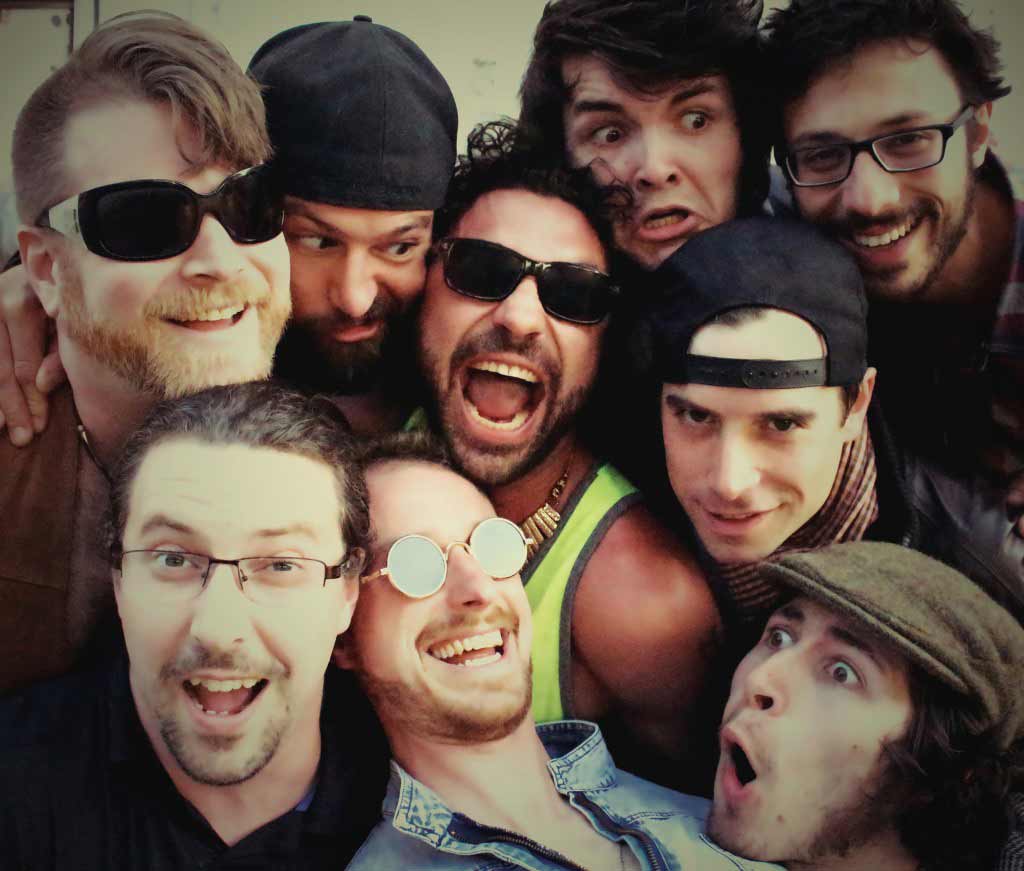 June 10, 2016 @
The Waverley Hotel
The quintessential 'take no prisoners' live rhythm machine.
Hot, sweaty dance floors with feet stomping and every body moving. Grooves for days. Monster horns and shredding psych-rock guitars. Oh, and giant killer robots. Let's not forget about those.
These are among the elements that make up the Five Alarm Funk experience. The Vancouver-based band is nine men strong and over a decade deep into a career that has seen it release five acclaimed albums and burn up stages across the country on four national tours. And this vehicle isn't about to slow down. In fact, Five Alarm Funk is just picking up steam.
Don't be fooled by the name: there's more to Five Alarm Funk than, well, funk. Just ask drummer Tayo Branston, who says that, although they are rooted in the style that gives the outfit its name, he and his bandmates thrive on being able to transcend that genre by seamlessly mixing in elements of Gypsy rock, Latin music, ska, and even prog-metal. "I would say that it's intense, passionate, and fun, genre-spanning music that really anybody can get onboard with," Tayo says. "It's got such an array of different sounds, and you can tell that each player has his own individual take and input into each track."
Need proof? Take a listen to any of Five Alarm Funk's studio albums, which include Anything Is Possible (winner of Instrumental Album of the Year at the 2011 Western Canadian Music Awards) and Rock the Sky (which was nominated for Instrumental Recording of the Year at the 2013 WCMAs and Instrumental Album of the Year at that year's Juno Awards.)
FAF's fifth studio LP is the hard-rocking Abandon Earth. Produced by Ben Kaplan (Mother Mother, Biffy Clyro), Abandon Earth is a concept record about the destruction of Earth by a giant tyrannical robot.Abandon Earth has once again been nominated for the Western Canadian Music Award for Instrumental Recording of the Year, with Kaplan also garnering nominations for his engineering and production.
The proof is in the show and Five Alarm never fails to deliver. Come see for yourself.
fivealarmfunk.com