Flying Fox & the Hunter Gatherers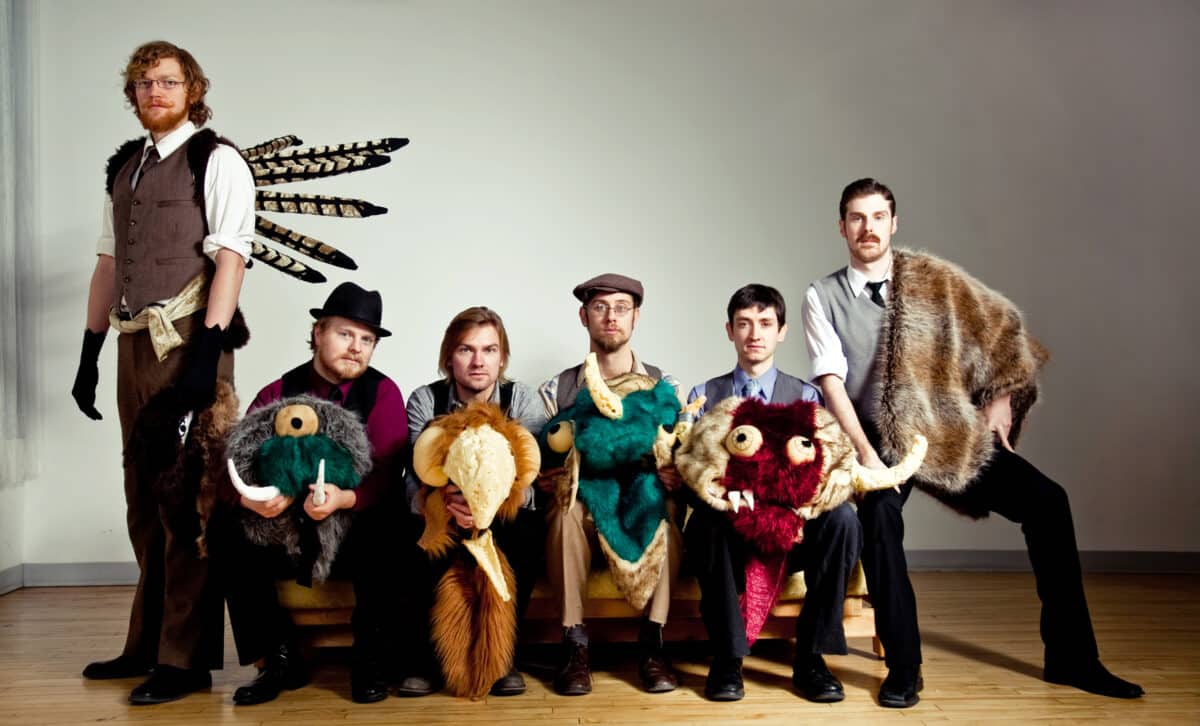 April 2, 2011 @
The Waverley Hotel
Original rock operas, old style crooning and a killer brass section…the Flying Foxes deliver flamboyant pop epics and gritty gypsy folk.
Flying Fox and the Hunter Gatherers is a band fascinated by folk tales, puppet shows, and homemade mythologies. Drawing from gypsy jazz, classical and pop, the Flying Foxes perform music about the sexual misadventures of heavy machinery, the night time journeys of little boys and lions born of a human womb.
Flying Fox and the Hunter Gatherers are a sextet of classically trained musicians showcasing complex songwriting and "Winnipeg's strongest horn section" (The Manitoban). Since receiving a five-star review for their self-titled EP (The Uniter) and a description as one of Winnipeg's "most acclaimed bands" (Winnipeg Sun), Flying Fox and the Hunter Gatherers has performed at numerous festivals, embarked on four major tours, and recorded a live performance for CBC Radio's Canada Live.
Late December 2010, the Flying Foxes emerged from Private Ear Studio smelling of whisky and cheap chinese noodles… and brandishing their premier full-length album: Hans my Lion! Hans my Lion is a mosaic of orchestral interludes, flamboyant pop songs and gypsy folk songs that will be released March 15th and promoted with a five-week tour across Canada. Check out a sneak preview of two singles from the upcoming album: Hammer in the Night and Vanity (Have a listen on the Flying Fox homepage!).
In 2010, the Flying Fox obsession with dark tales and puppetry was taken to full fruition with the debut of an original rock opera titled The Wild Things. Inspired by the iconic children's story, Where the Wild Things Are, the rock opera featured elaborate costume and set design by local artists (check out the visuals section!). Performed at the 2010 Winnipeg Fringe Festival, the show received the prestigious "Best of Fest" award and sold over 1,200 tickets. Soundtrack music from The Wild Things was recorded and released as a concept album.
headinthesand.ca