Ganga Giri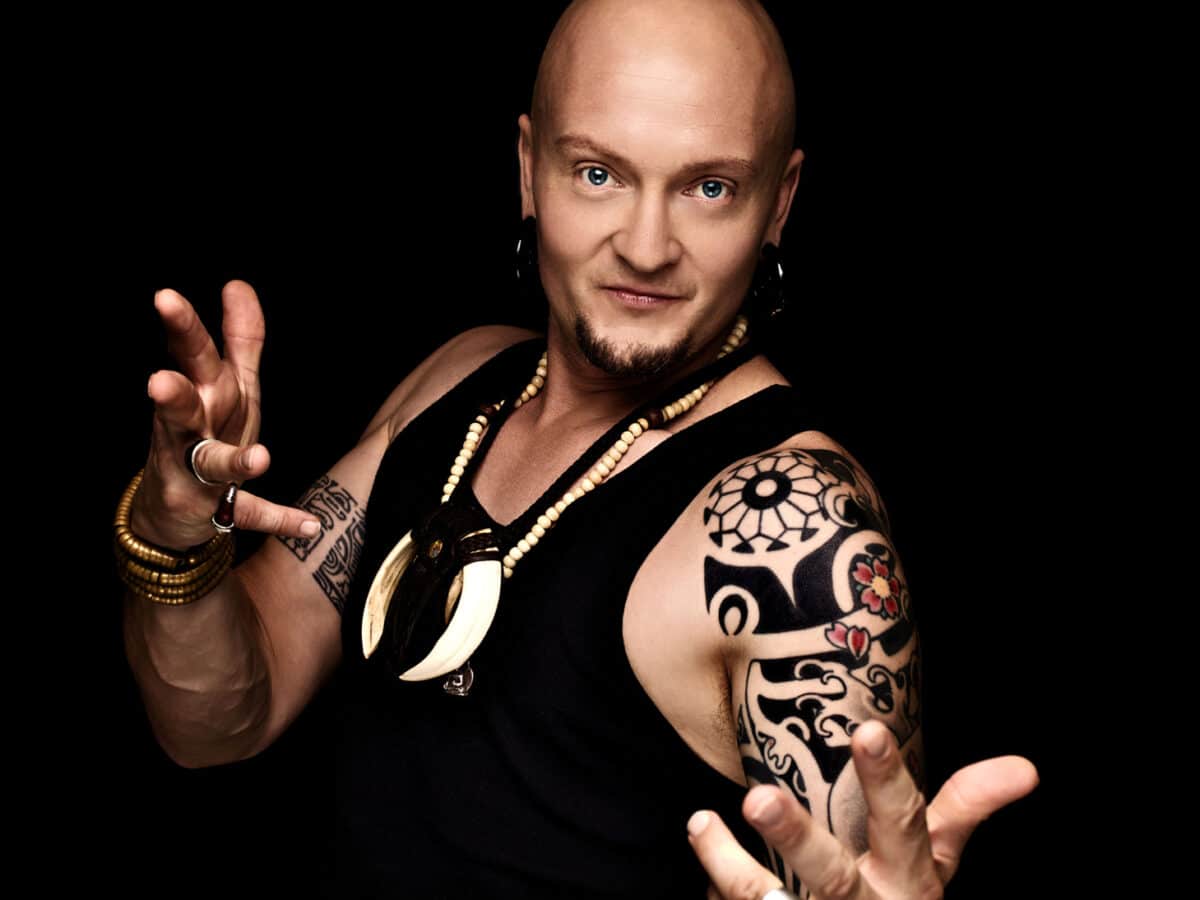 August 21, 2015 @
The Waverley Hotel
Deep earth didj-step fused with world elements and cranking phat electronic beats!
Ganga Giri    (gun-gah gear-ree)
Ganga Giri is a world renowned didgeridoo virtuoso and innovator of a fusion of the ancient instrument with electronic beats, that has taken the dancefloors of the world by storm since the dawn of the 21st century.
Ganga Giri's new work, Earth Wise Volumes 1 & 2, is his musical metamorphosis into a unique Australian Bass Music sound; deep earth didj-step fused with world elements and cranking phat electronic beats.
Ganga Giri inspires a positive celebration of global community and culture, creating a world-beat celebration. This seasoned road warrior has blown up countless festival stages of tens of thousands of ecstatic dancers, touring across Australia, Canada, the USA, Europe, New Zealand and into Asia. Performing everywhere from large outdoor Electronic, Folk, Roots and World Music Festivals to dance clubs, outdoor arenas, hidden caves and sacred temples. With a reputation as a summer festival highlight Ganga Giri has performed at the world's leading festivals, including Glastonbury (UK), Womad (UK), Burning Man (USA), Winnipeg Folk Festival (Canada), BOOM (Portugal) Shambhala (Canada), Szieget (Hungary), Rainbow Serpent (Australia)  and Woodford Folk Festival (Australia).
Ganga Giri has been remixed by renowned world electronic producers Gaudi, Adham Shaihk, Liquid Stranger, J-pod & Temple Step and his productions have been synced to television shows such as Canada You Think You Can Dance and a new 90min live visual projection show created with Australia/Serbian artist VJ Meltstation.
Ganga Giri has honed his artistic creation in many formats; solo and duo sound systems, through to a multi-member ensemble that includes some of the finest singers, drummers and dancers.
Ganga Ganga is spreading his word of one world, one time, one people.
gangagiri.com