Gaudi w/ DJP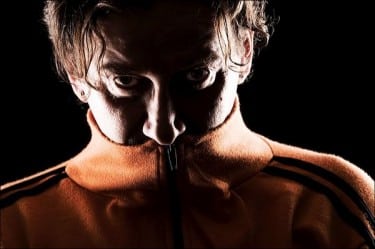 September 24, 2010 @
The Waverley Hotel
No Prisoners Tour with special guest DJP
The term "Live PA" is often misused. Before attempting to explain the art of Gaudi, it would be wise to provide an accurate definition of said term (http://en.wikipedia.org/wiki/Live_PA Sound). Once one understands what Live PA was, is and may be, one can easily agree that Gaudi definitely takes the ish to one of the highest sonic levels, for real.
Utilizing a classic Moog synthesizer, tape echo, theremin, electronic drum machine, Kaoss pad, CDJs and turntables (not to mention the vocal effects), his set up is a nerd's -and DJ's- wet dream, making Gaudi deserve the prestige of the rarely allotted Cumberland Village Works title, Sound Sorcerer.
With a hearty career that includes everything from killing it in Italy as "Best Italian New Coming Artist 1991" to touring and live performances with major international reggae artists including: Ziggy Marley, Sister Carol, Sweetie Irie, The Wailers,  Maxi Priest, and Jimmy Cliff, to name a few, earning a nomination for the BBC's World Music Awards 2008 for his album Dub Qawwali (in which he added all new reggae & dub production to rare and previously unreleased tracks by the revered Pakistani vocalist Nusrat Fateh Ali Khan) to successful vocal coaching on The X Factor, he's managed to release 12 albums, remix over 60 songs and produce and/or write over 100 songs for various artists. He clearly knows what the hell he is doing.
This particular tour celebrates the 2010 release of the No Prisoners album, a very different and definitely up-tempo creation as compared to previous releases. Breakbeats glimmer over shadowy basslines and colourful world instrumentation elegantly weaves it's dance around both. The performances of many fine musicians on the album – Michael Franti, Dr. Israel (of Easy Star All Stars), Kenny Knots- bring a tender human touch. The result gives No Prisoners the warmth and authenticity of sound which has become synonymous with Gaudi's music.
Starting the night out is Cumberland's own supah selektah, DJP, who smashed Big Time Out crowds on the Saturday.
http://www.gaudimusic.com/main.htm