High Tide at the Wave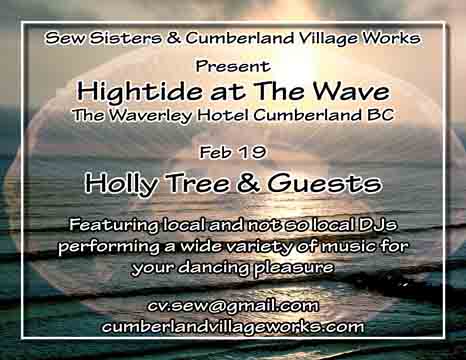 February 19, 2011 @
The Waverley Hotel
Working with Sew Sisters to build momentum for Cumberland's newest local wearable functional art society. Watch for fantastic accessories.
On February 19th we are launching 'High Tide At The Wave'.
This will be happening on every third weekend of the month.  Bringing in DJ'S from all over the Island and the surrounding Gulf Islands, watch for some 'unusual' surprises and themes Cumberland style!
We are gonna mix it up as much as we can for all of you.
See ya on the dance floor!
~Our first featured artist is HollyTree
plus guests
NoProfit
E.Mash
[email protected]