Jill Barber and her band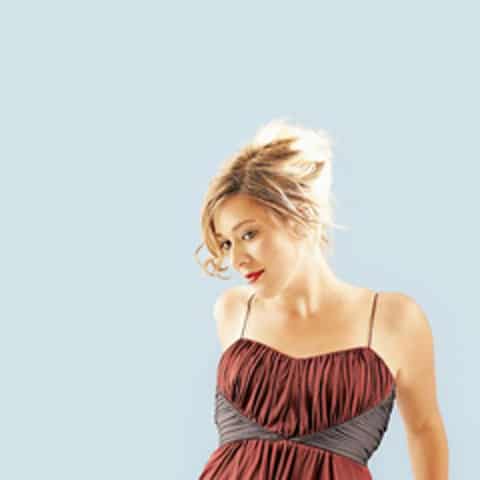 May 15, 2011 @
The Waverley Hotel
Award winning Canadian chanteuse
Special Sunday concert to pair with fine dining
Jill Barber has always had stars in her eyes. It's a natural side effect of gazing up at the moon and composing songs bathed in its silvery glow.


From her modest beginnings as a shy acoustic folkie on the local coffeehouse stage, Barber's recent career has been reaching starry heights. With the release of her fourth album Mischievous Moon, a stunning concoction that features Barber's unmistakable contralto backed by sweeping strings and dramatic orchestration, Jill Barber's evolution to confident chanteuse is complete.


Inspired by the great ladies of song like Ella Fitzgerald and Edith Piaf, Barber reached for a place on the international stage with the release of her last record, 2008's Chances. It was a turning point in her career, says Barber. "I think it's important to experiment and try on a number of musical hats to a point, but eventually you have figure out what your own contribution is going to be. When I finished writing and recording Chances, something clicked.
"

As a performer, Jill Barber charms her audiences while weaving a romantic spell. Indeed, romance plays a huge role in both her life and her art. "Chances represented the courtship phase of my career", she muses. "With Mischievous Moon, we're getting intimate. The romance is alive and well, but there's something deeper to be uncovered.
"

Barber's own romantic journey reached a peak last year with her marriage to national radio broadcaster and author Grant Lawrence, for whom she moved right across the country from Halifax, NS to her new home of Vancouver, BC. Born and raised in Port Credit, ON, Barber is now claimed by Ontario, and both coasts, as one of their own. "I'd like to say it's the ocean that has drawn me each time, but really it's always been the love of a man. I follow my heart. Consequently I've moved around so much that I've begun vying for the title of "Canada's Sweetheart," jokes Barber.


The writing process for Mischievous Moon was enriched by an artist residency at the Banff Centre for the Arts in the Canadian Rockies. Barber worked late into the night accompanied by longtime producer and collaborator Les Cooper, a grand piano and a bottle of good Scotch. Violinist and composer Drew Jurecka stepped out of his usual role as a member of Jill's band to help with the writing and arrangements that appear on the record.

"I puzzled over what kind of album I wanted to make, because as an artist, once you find your voice the trick is not to lose it. That would be careless. But at the same time you can't just keep saying the same thing over and over again. In the end I decided to trust my instincts, and let the muse take control.
"

Barber has also begun to cross language barriers. Inspired by her growing French-speaking fan base and her admiration for la vie en rose, Barber now sings and records in both English and French. At the end of the lengthy recording process for Mischievous Moon, Barber enrolled in a French immersion school in the south of France. The result, she hopes, will be the ability to connect with French-speaking audiences everywhere, and as evidence of her commitment, the first single from Mischievous Moon will be released in both French and English ("Dis-Moi/Tell Me").


Barber continues to explore themes of love and romance on Mischievous Moon, which not only perfectly captures the whimsical moods of moonlight, but also explores what's hidden in the shadows it casts. "The moon has such a venerable presence in the night sky, keeping one eye on us. I don't know about everyone else, but sometimes it feels like we have our own private jokes, the moon and I. From time to time I can't help but look up and give it a little wink."
http://www.myspace.com/jillbarbermusic