Joy District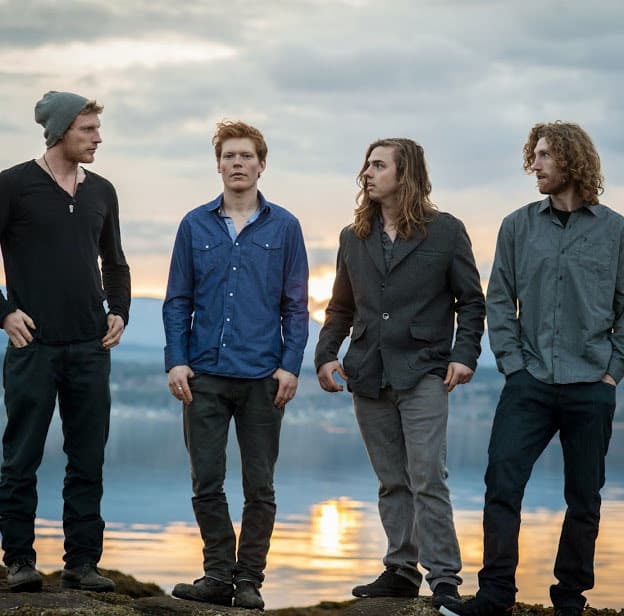 November 6, 2015 @
The Waverley Hotel
With special guests Marguerite & The Moon Rovers
The deep, unspoken bond between Joy District's members contributes to their collaborative writing process and the high energy shows for which they are known. Infectious vocal melodies, thick harmonies, a rock solid rhythm section, and gripping guitar solos define Joy District's modern, unique sound.
MCM began playing together in 2007 and underwent a process of re-branding that resulted in Joy District in 2015. Since 2007, MCM/Joy District has been fortunate to share the stage with a number of great acts including: Mother Mother, The Cat Empire, Bedouin Soundclash, Head of the Heard, The Boom Booms, Current Swell, Daniel Wesley, and many more.
Working with producer Ryan Guldemond of Mother Mother, Joy District has been refining their sound and honing their songwriting skills. Following the recent release of two singles and a video, Joy District is currently working on their debut EP and preparing to launch their first Canadian tour.
They are recently made the finals of the Peak Performance competition which has brought their stage skills to a whole new level. Come see for yourself.
Warming up the stage will be Marguerite & the Moon Rovers.
The band came together after five years crossing paths and stages across the web of West Coast festivals. Being immersed in such a wide variety of music has led to an eclectic mix of sounds and genres ranging from soul, funk, reggae, rock and everything in between.
As a graduate of Berklee College of Music, Marguerite Thompson captures the audience with her spellbinding jazz-tinged vocals. Electric guitar comes courtesy of Jesse McCloy, blending blazing solos with dreamy, atmospheric textures. Cory Joyce, conceived in the Bermuda Triangle, brings monster bass grooves, whoops, yells, ninja kicks and more. The bass is underpinned by solid grooves and intricate rhythms from Jonathan Hinds on drums.
Collectively Marguerite & The Moon Rovers have shared the stage with Delhi 2 Dublin, Timothy Wisdom, Five Alarm Funk and Emily Spiller among many others.
joydistrictmusic.com