Kelly Taylor w/ special guest Stu Hughes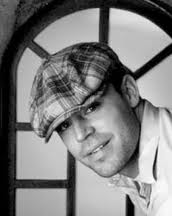 October 1, 2010 @
The Waverley Hotel
"Kelly Taylor – Saskatchewan's second best export after wheat"
So what happens when you're the youngest kid in a family that's constantly cracking jokes? You become a dentist… Kidding. See, clearly we need to bring outside talent to the Valley for our humour-based entertainment needs.
After only nine months of working the Saskatoon stages, Kelly Taylor started headlining. His natural penchant for inducing anything from the chuckle to side-splitting howls has taken him all around Canada and the States.
On colleges:
"Campuses are different in Canada, as opposed to the U.S. In Canada, it's more cut loose and free. I talk about drinking and partying and stuff like that, and in the U.S. it seems like they have comedy set up as an alternative for people going out and drinking," says Taylor.
Working the clubs, Taylor learned to develop a robust set that can go from more adult humour to family-friendly material about the difficulty of scooping ice cream from a box. He has opened for the likes of Blake Clark, Eddie Brill, Rich Hall and others. His versatility managed to impress judges at the prestegious Just for Laughs Homegrown competition, in which Taylor placed second and subsequently got some serious attention as creative heads from NBC Universal, Happy Gilmore Productions and Jimmy Kimmel quickly approached with interest. You can even check him out as the lead in a Canadian independent film "Sure Shot Dombrowski"
"With the physical attributes of a high school quarterback and the comedic commitment of Jerry Lewis, Kelly Taylor is taking the comedy world by storm."
Also, look forward to a special guest appearance by Stu Hughes, the mad genius behind the wildly successful FunnyFest Calgary Comedy Festival and a 10-year veteran of stand up comedy. Stu has traveled the world as a former professional hockey player and has now settled down to the not-so-quiet life of performing on stage and managing the egos of some of the most successful comics in the world.

myspace.com