Little Miss Higgins and the Winnipeg Five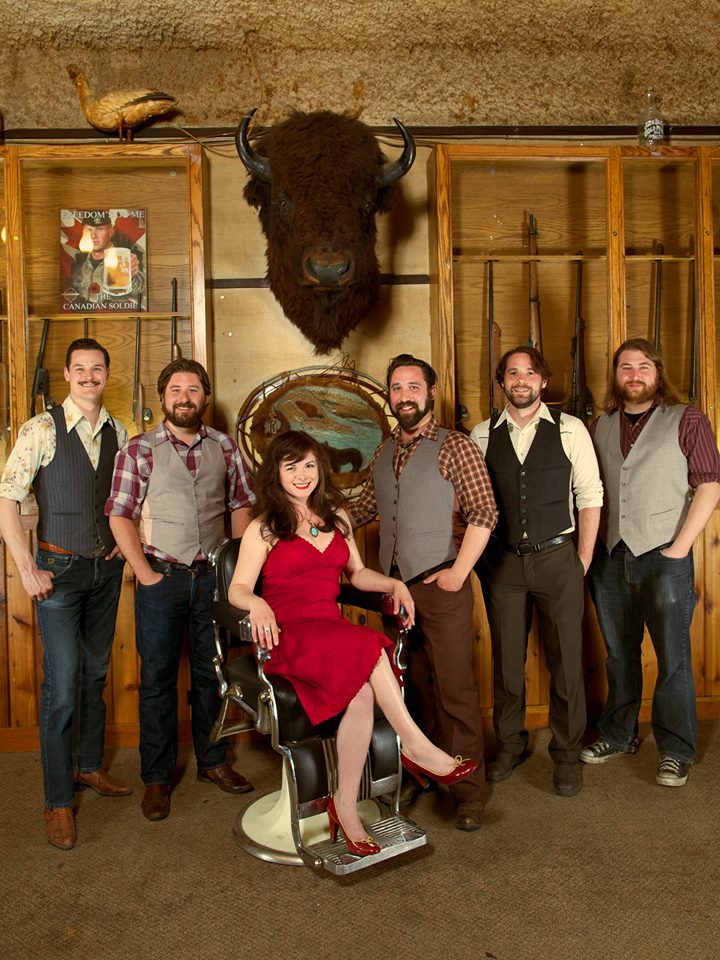 October 1, 2013 @
The Waverley Hotel
Classy, sassy, and laced with finesse, this show promises to be an unusual treat for the musical connoisseur.
From the Great Northern Plains of Western Canada, Little Miss Higgins struts and serenades her way, guitar in hand, lips blazoned red, onto any stage.  As if she just drove in off the back-road of another time, this pocket-sized powerhouse plays music influenced by old-time country blues, jazz and folk. Whether it's songs about passion or songs about panties, she writes about real things in a rooted and poetic way.
Little Miss Higgins (aka Jolene Higgins) was born in Brooks, Alberta, raised in Independence, Kansas.  Then, as an adolescent, moved back to Canada. As a songwriter and musician, she has been influenced by a range of artists like Memphis Minnie, Billy Holiday, Big Bill Broonzy, Bessie Smith, Django Reinhardt, Patsy Cline, Ella Fitzgerald, Joni Mitchell, Dolly Parton, Maria Muldaur, to Canadian roots and blues musicians like Big Dave McLean, Tim Williams, Sue Foley.
Her first four albums Cobbler Shop Sessions (2005), Junction City (2007), Live: Two Nights In March (2009) and Across The Plains (2010) showcase Little Miss Higgins as a highly-developed songwriter as well as a remarkable country blues performer in a style highlighted by guitarist Foy Taylor and many other guest roots musicians from the Canadian prairies.  The release of these albums has resulted in a number of honours winning Western Canadian Music Awards and being nominated for Maple Blues Awards and a JUNO.
Higgins has built a strong national reputation throughout Canada, appearing in clubs and on festival stages from B.C. to Newfoundland mostly as a duo with guitar player Foy Taylor.  And now with the Winnipeg Five she will continue to please and expand her fan base across Canada, as well as internationally.  Recently, she and the band performed on Stuart McLean's Vinyl Café for CBC radio.
https://www.facebook.com/LittleMissHiggins