Lori J. Ward aka HiFi Princess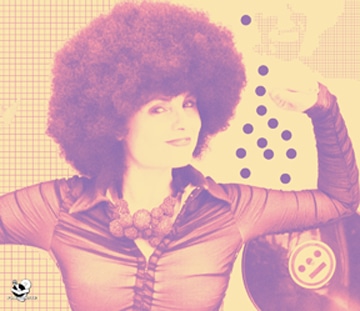 June 29, 2012 @
The Waverley Hotel, Cumberland
'I have given half of my life to music, after 16 years there is no turning back'….ranking with the top female dj's currently touring the world Lori brings her mixes to Cumberland for the first time.
Being one of the first females in Canada and helping build the scene on the west coast of Canada, she found it easy to manage to do this everywhere she went, spreading herself around London, New York City and Austria where she has spent the last decade. She is intense, passionate, mildy quirky and sometimes bluntly honest and sarcastic, but that's what people love about her. At the end of the day, Lori is actually a quiet, somewhat shy person who prefers to spend time alone. Although when you see her out, it seems the complete opposite, Lori is a fireball, and when her personality and ability to play music come together on the stage, you see why Lori has been on the top of her game for over 15 years.
With her life changing move to Toronto in June 2011, the skys the limit and she looks forward to living the next chapter in her book….She is looking forward to working again with long time friends like deko-ze who booked her to play when she was just 20 at the early part of her career who is currently taking Toronto by storm, robb g who she played alongside for nye 2010 in Saskatoon and all the other amazing talent that comes from her great country.. Proud to be Canadian and eager to get back to play and produce her music here, where it belongs..
With special guest em.ash. Producer, media artist and DJ, em.ash speaks through the vibrations of beats and basslines. Combining a love of music and an intentional desire to move the mind body and soul, em.ash has been shaking dance floors from Toronto to Tofino, Cortes to Courtenay. em.ash creates a unique blend of sounds that begs you to release yourself and join the dance.
Also joining the night is J.Camp. You've seen him workin it in the Chai tent at 2011 Big Time Out and Pour Moi, Pour Toi at the Waverley Hotel.
www.soundcloud.com/lorijward