Mat the Alien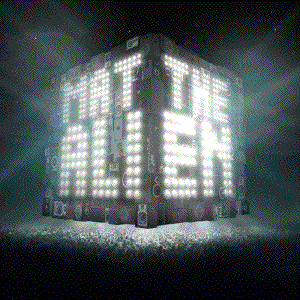 September 17, 2010 @
Waverley Hotel
Wicka-wicka whaaa! Beat blend master hits us up once more.
Oh, Mat. You came, you conquered and now we want more… again!
West coast beat juggler, Mat the Alien, is making his annual, as it seems, trip to our fair village to bestow us with another cathartic evening of sweaty dancing and head bopping.
For those of you that may be unfamiliar with him (however unlikely), Mat has been DJ'ing since 1988 after being introduced to the DJ culture of the acid house warehouse parties. Already a stellar drummer, he tested his luck blending beats on the turntables, got hooked and further developed his style while working in his family's record store, the lucky bastard.
Mat's music selection appeals to a wide variety of crowds, spanning many genres from Hip-Hop, Glitch Hop, Dubstep, Funk, Dance-Hall, Breakbeats, Electro, Drum & Bass, Rock and more- gotta do whatcha gotta do when playing to varied crowds of people visiting from all over the world in Whistler.
Mat's cuts can be heard on 6 tracks on the new album from Fort Knox Five – Radio Free D.C. as well as 2 tracks on the latest Sweatshop Union album and his remixes have been played by (Bassnectar, Ill Gates, A Skillz, Nick Thayer, Fort Knox Five,  Z-Trip, Nu-Mark) and he has a re edit on Krafty Kuts' latest mix cd.
"Awe inspiring & some next level shit" that really does sound like it came from another world.
Beam me up, Matty…
http://matthealien.com