Merkules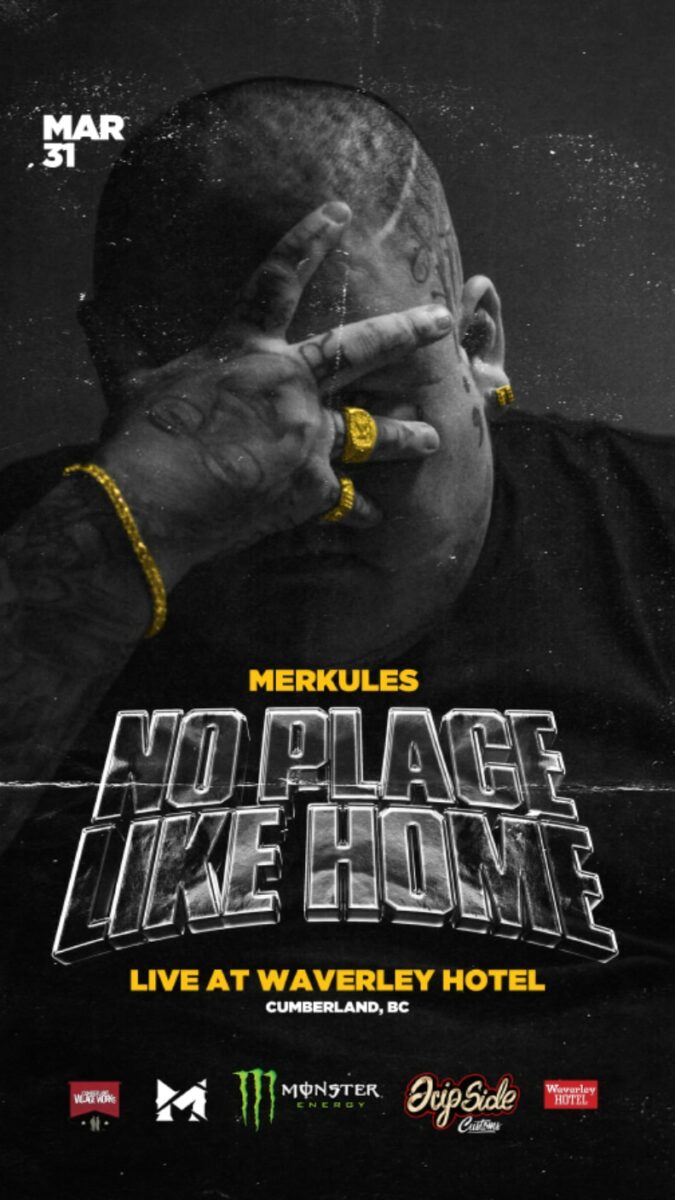 Friday, March 31 @ The Waverley Hotel in Cumberland
Top Canadian rapper first time in Cumberland
Get Tickets Now
Merkules is a Canadian rap artist from Surrey, British Columbia. He began his craft early on as"Merk Mikz", rapping over well-known beats and quickly developed a perpetually expanding fan base that gravitated to his witty wordplay, no-nonsense tone, and masterful delivery.
Now a Monster energy drink sponsored artist with millions of streams, followers and views, fans just can't get enough of Merk's signature "hangover-rap" style. His collaborations with prolific artists in rap and hip-hop include: Kevin Gates, The Game, Benny the Butcher, E-40, Jelly Roll, Tech N9ne, Hopsin, Bone Thugs-N-Harmony, Too $hort, Twista, DMX, RITTZ, Obie Trice, RIFFRAFF, and DAX to name a few.
Merkules continues to release singles and videos at a remarkable pace. With multiple top trending YouTube videos, he has now garnered over 740 million views. His last 5 albums went #1 on the iTunes hip-hop charts and he's performed more than 500 shows inNorth America, Europe and Australia, selling out headline tours across the US. Other notable achievements include being #1 on Billboard's Rising Artists Chart, reaching #10on NACC hip-hop chart and #16 on Nielsen Connect's US Rap Sales Chart as well as #19 on iTunes Australia Overall Chart. He's also a two-timeWestern Canadian Music Award-nominated rapper. Merk has attained unprecedented levels of mainstream exposure as well.
While promoting his latest album Apply Pressure in 2020, Merkules made an impactful appearance on Dr. Phil where he offered assistance to an aspiring rapper on the condition the youngster would stay clean.This campaign also included a music feature in TonyHawk's Pro Skater 1 + 2 game and a Globe &Mail national feature. Merkules has evolved into an introspective rapper, examining his mental health in his lyrics. "I speak on topics that maybe everybody else isn't willing to talk about. It's a big reason why my songs resonate with people." Merkules is currently in the studio working on a new album, when he's not dropping surprise singles and remixes