Mindil Beach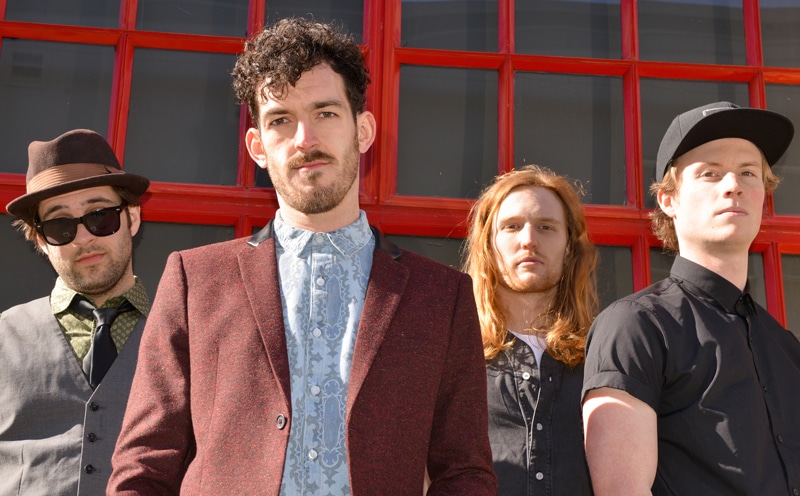 November 15, 2014 @
The Waverley Hotel
Mindil Beach and Hoyne Brewing are teaming up!
We will be hosting Hoyne Brewing on Saturday night who will be taking over four of the Waverley draft beer taps!
There will be an offering of a 4 beer sampler "flight" for those who wish to try a selection from Hoyne. The Waverley Chef has designed a special appetizer to complement the beer flight.
The weekly fresh sheet, new every Thursday, will be designed with Hoyne beers in mind. Come and enjoy a Hoyne beer with dinner!
Happy Hour on Hoyne Beer from 5-8 pm.
For a band with a complex list of influences, Mindil Beach is simply named after a coastline in Darwin, Australia.
Over the past 6 years, their ability to adapt has enabled them to play with acts ranging from Nazareth to Bedouin Soundclash to Del the Funky Homosapien. Since the release of their sophomore record, It Might Take Long (2013), Mindil Beach have been persistently touring the Canadian bar, festival and school circuits. Local success of the album's lead single, Smoking Gun, served as a springboard for national exposure. To date, they've rocked crowds at festivals like Rifflandia and Squamish Valley Music Festival, and have appeared on CTV's Canada AM and Global TV.
The band's passion for music goes hand in hand with their passion for the environment. In 2011, the boys founded The Jellyfish Project, an environmental initiative targeting Canadian high school and middle school students to generate awareness about ocean sustainability, climate change and environmental stewardship. The program has been presented in more than 90 schools to over 45,000 students, and has partnered with the Vancouver Aquarium and the David Suzuki Foundation.
They've been called "a group that can fly the flag for Canadian rock overseas" and they strive to do so. Mindil Beach will be touring their latest single, Love Like Mine, around western Canada in October 2014, and will be heading back across the country in April in support of a new EP.
mindilbeach.com