Mother Mother………… The Racoons & the Zolas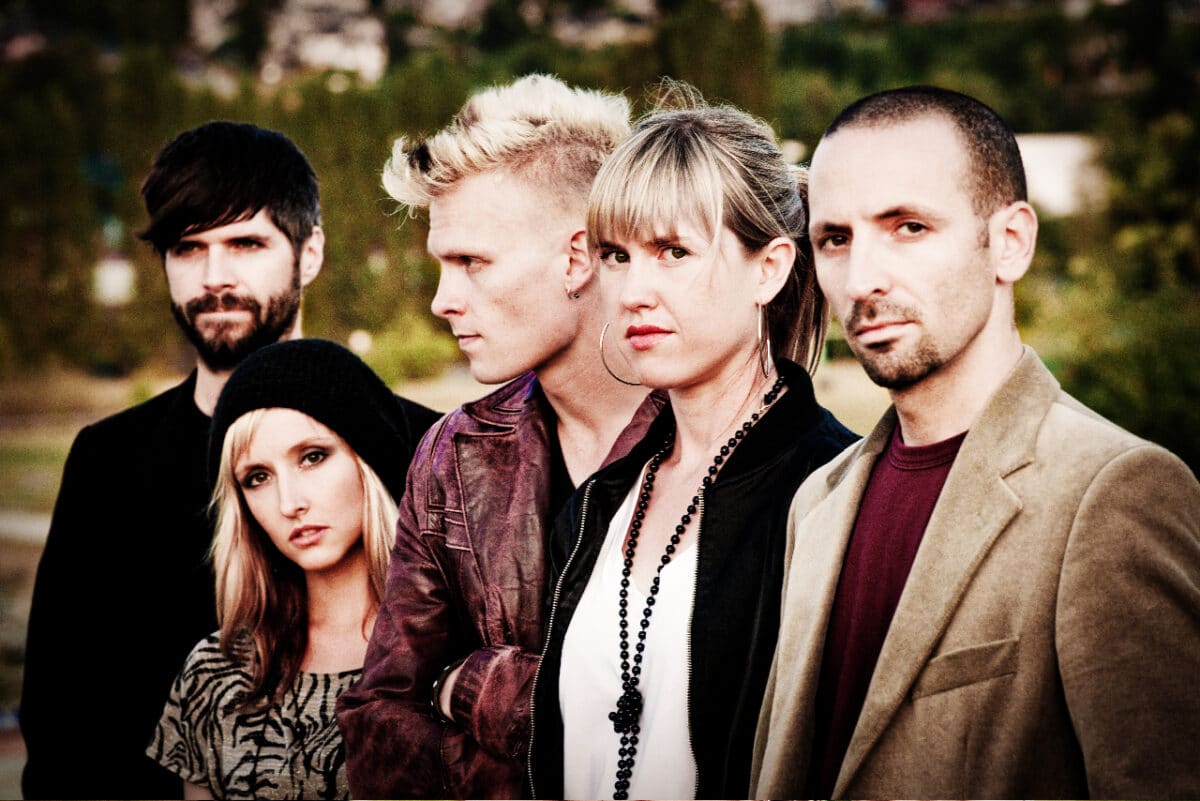 June 10, 2010 @
Cumberland Recreation Centre, Dunsmuir Ave., Cumberland, B.C.
Award winning, highly innovative Canadian contemporary music
Mother Mother kicked off 2009 by hitting the road, opening for Canadian rockers the Sam Roberts Band in the United States, and selling out a headlining club tour of Western Canada in the late spring. In the summer Mother Mother performed at a variety of high profile summer festivals across Canada including Ottawa Blues Fest, Ed Fest, V Fest Alberta, The Big Time Out and three sold out headlining shows at Rifflandia Music Fest, as well as a successful and well attended headlining club tour of the United States. To finish off what was a tremendously successful and busy year, Mother Mother took to the road once more opening for Canadian rock institution Matthew Good on a coast to coast theatre tour of Canada.
With considerable accolades and success in their native Canada as well as substantial headway made in the US, in 2010 Mother Mother turns their sights onto the UK and Europe with a spring release of O My Heart on Last Gang Records (ADA/Warner). They will also be recording the follow up to their acclaimed sophomore album with a tentative fall release in North America. 2010 promises to be a fantastic year for Mother Mother.
Joining Mother Mother at this show in Cumberland are 2 exceptionally talented bands on the indie scene in Western Canada. The Zolas' debut album 'Tic Toc Tic' mixes infectious indie-pop songs with hairpin turns, schizoid piano throwdowns, and a sort of cabaret strut. This prog-pop treasure chest is equal parts catchy and cryptic; it's like Justin Timberlake meets The Beatles, or maybe Coldplay meets The Clash. The Zolas features keyboardist/producer Tom Dobrzanski and singer/guitarist Zach Gray bassist Peter Carruthers and drummer Miles Bruce..
The Racoons are the latest in a wave of hot indie bands to emerge from the tulips and tea pots of Victoria, including Hot Hot Heat, Wolf Parade and Jets Overhead. Their mix of epic and frenetic creates a luxe and grungy sound, all layed over a rhythmic and relentless foundation of youth.  After the impressive early set at last year's Big Time Out, the response to this band was literally overwhelming. They have played to large audiences in Whistler (Crankwerx/Deraylor) and were a feature at last years Rifflandia.
To say there is a buzz about this group is an understatement.   Exclaim magazine has noted that this is an important band to watch in Canadian music right now.
This show is all ages and is a signature example of what's happening in contemporary music in Canada right now. Don't miss this evening of stellar music in a venue where there's lots of room to dance.
The Zolas will start at 8:30 P.M.
http://www.myspace.com/theracoonsmusic