Pigeon Hole + jprime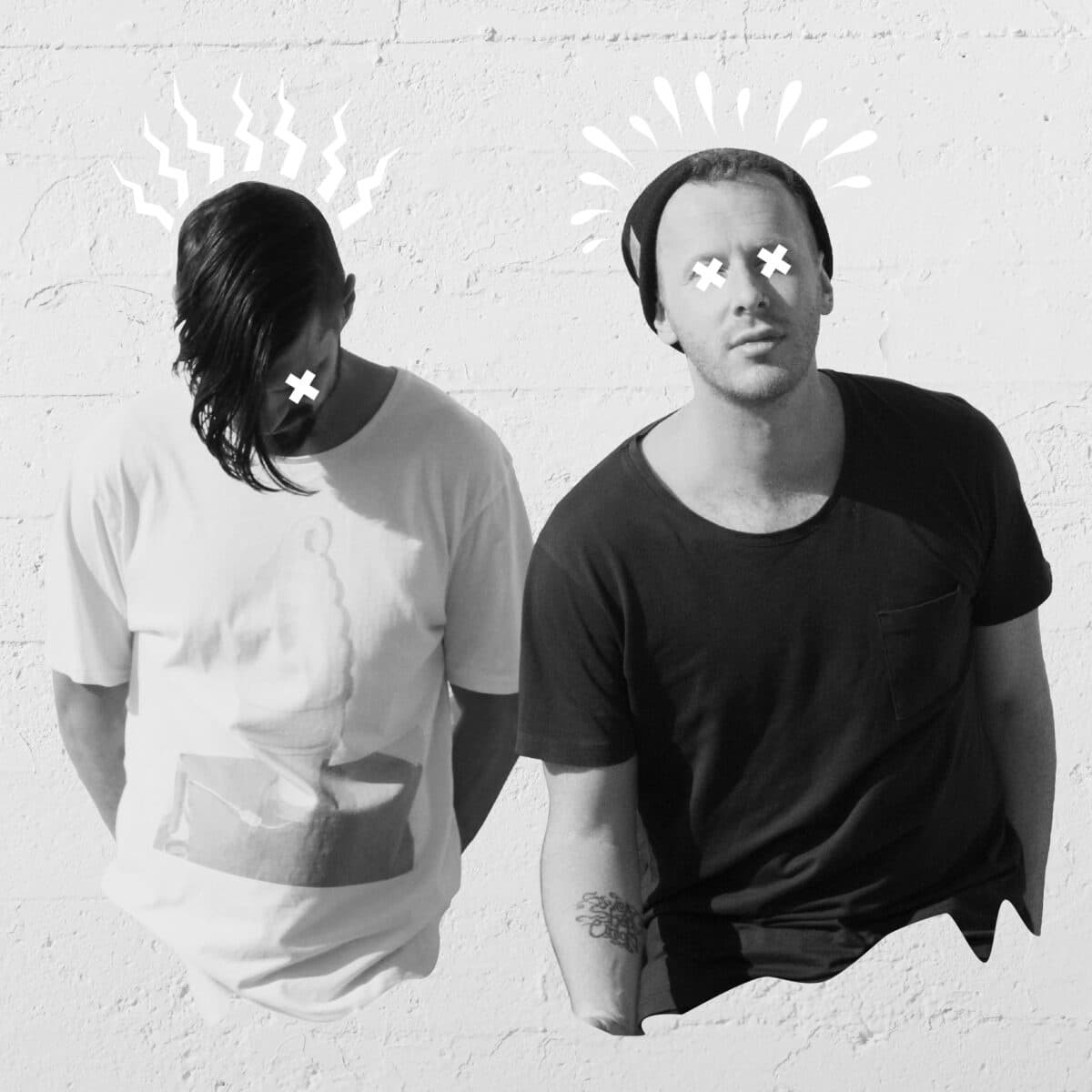 April 9, 2016 @
The Waverley Hotel
Packing dancefloors at the Waverley and Atmosphere Gathering, Pigeon Hole returns to Cumberland for some serious spring cleaning.
In the past couple of years, since the release of their sophomore studio album Chimp Blood, Pigeon Hole has been spending their time breaking out of the confines of the hip hop box.
A duo, Pigeon Hole's Colin "Dusty Melo" McCue and Lee "Marmalade" Napthine have long been known for their work as part of the Canadian hip hop collective Sweatshop Union. An award winning hip hop crew based in Vancouver, Sweatshop Union formed in 2000 as an amalgamation of three smaller units, Pigeon Hole, Dirty Circus and Trillionaire$.
The duo released their first album Age Like Astronauts in 2010, followed by the Sunday Remixes EP in 2011 and Chimp Blood in 2013. As Sweatshop Union has been well known for their political diatribes, Dusty explains that Pigeon Hole approaches their music from a very different direction. "With Sweatshop Union our audience is expecting a message whereas Pigeon Hole focuses more on a feeling or a vibe."
"The last album we did (Chimp Blood) was pretty much all about striving to feel great about yourself. When we write for Pigeon Hole we're trying to catch a moment that translates how we feel. Sometimes it's hard to discern what some of our songs are about . But when you hear one of our songs we want the experience to make you feel like you are levitating, like you are walking on air."
The duo performed under the big top tent at the Atmosphere Gathering with incredible finesse. Their set was more of a seamless amalgamation between their hip hop performance and their DJ set, allowing the two members to transition back and forth between their instrumental compositions and their MC duties.
After their Atmosphere performance Marmalade explained how they came to mix things up even more in a live setting. "While traveling the festival circuit I've had the incredible opportunity to witness some of the best DJs on the scene and I began to ask myself why aren't any of them spinning any Pigeon Hole tracks. We make some dope grooves so why aren't they on anybody's radar? It wasn't until we began composing and producing instrumental pieces that I began to understand that the songs needed to have the sonic space that would allow the DJ to incorporate them into their sets. We only came to learn this by transitioning between our own instrumental tracks and the rhythms that we actively rhyme over. We realized that without that sonic space we'd kill ourselves trying to move from one performance role to another."
With Sweatshop Union on hiatus Dusty and Marmalade have been given the time they need to focus the majority of their time on composing and performing.
Joining Pigeon Hole is jprime who has gained regional creds as one of our best turntablists and producers, playing with heavyweights like Deekline, Stanton Warriors, Chali 2na, Hexadecimal, Mat the Alien, and DJ Czech. Career highlights include headlining NSBRadios' breakbeat night at Mardi Gras in New Orleans, and taking the 2012 Breakspoll best Radio Station with NSBRadio in London, UK.
soundcloud.com