Santa Lucia LFR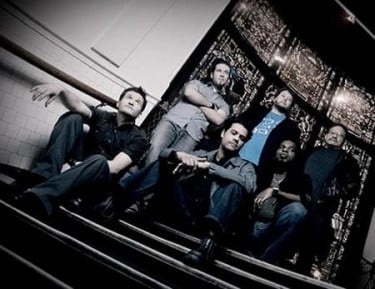 March 22, 2013 @
The Waverley Hotel
Full on Latin Funk. Playing major festivals and filling Vancouver's biggest clubs, this band has it dialed.
Like a multi-ethnic gathering of friends, this seven member band has created a sound that evokes the early days of Latin Funk (Santana, War, etc.), while adding their own blend of Rock and Funk grooves. This addictive combination of Nuyorican Boogaloo, West Coast Funk and the ever present Cuban grooves engulfs the stage with monstrous horns and bass, funky breaks, polyrhythmic beats and furious lyrics in English and Spanish.
Santa Lucia released their third full length album "Suppressed Anthems" ( available on itunes ) a blend of horn driven music anthems with a social conscience, Unique Latin sensibilities with plenty of rock, a shot of salsa, a shed-load of funk, and some high-speed Colombian cumbia.." Latin revolutionary sloganeering, environmental concerns, global politics and clenched-fist leftist anthems all bounce over the bands leftist grooves, bringing with it countless tour dates with bigger audiences and greater following of loyal fans.
http://www.myspace.com/santaluciamusic