Shane Philip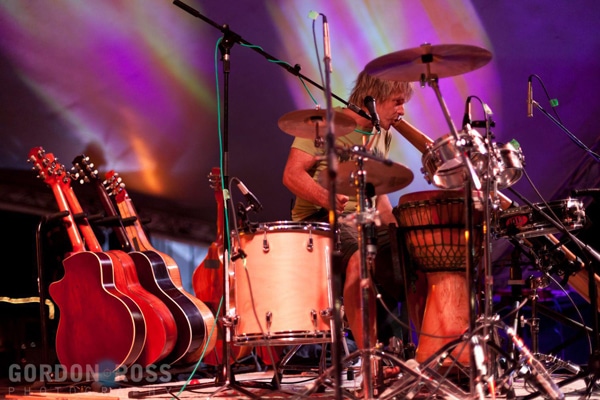 January 26, 2013 @
The Waverley Hotel
Come check out why Shane Philip won 2012 Vancouver Island Music Award for BEST LIVE ACT!
Swelling in primordial pulses and wholloping whoops, the tacit tones of Shane Philip's didgeridoo hold the power to still listeners into silence or encourage audiences to rise up in a tribal swell of intoxicating spirit. Meanwhile his hands will be skillfully juggling between shaking up rhythms with his aslatua, driving the dance floor with his djembe and sliding out grooves on his Weissenborn-style guitar while his foot taps in earthshaking electronic kicks wherever they might fit.
From early childhood moments of drumming kitchen tables and car dashboards, to the present, Shane's musical stylings have been self-taught and self-motivated every step of the way.
Borrowing from folk, reggae, blues and beyond, he blurs the boundaries of expectation and music into an altogether unique soundscape. "We are influenced by everything we listen to, see and do," Shane reminds. "So much of what shapes the music, vibe, content, and overall feeling of the songs is unconscious. I write music that results from everything that goes on in the life I live."
2005 marked the beginning of Shane's life as a non-stop touring musician. Since then he's toured Canada extensively, often putting in triple overtime. Shane is now expanding to an international market.
2011 brings Shane Philip's latest release Life.Love.Music. Once again, collaborating with Joby Baker, who not only produced the CD but also plays bass and drums on it. Life.Love.Music. continues where Live at Baker Studios left off.
Shane sends out much love and gratitude to everyone who has supported and inspired him along the way. Look for Shane in a city near you.
https://www.facebook.com/ShanePhilipMusic