Silva Sound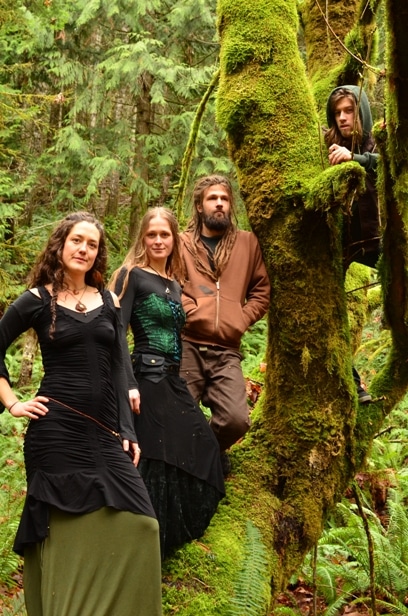 March 19, 2016 @
The Waverley Hotel
West Coast Tribal Dub with special guest MOD.
Fueled by a desire to raise human consciousness and change the status-quo, Silva has come together to address global, local and personal issues through the world of music. Drawing inspiration from the lush rain forests and coastlines of British Columbia, their sound is an organic blend of psychedelic dub, earthy grunge and tribal folk, all infused with electronic elements and precision. With potent lyrics and rhythmic chants that soar over electrifying grooves, Silva evokes the power of esoteric, shamanic, and natural philosophies to send audience members through a deep, bass-filled journey on the dance floor.
Beginning in 2011, Silva was formed by three Salt Spring Island musicians, Jesse Cullen (vocals, keys, samples), Chris Holmes (vocals, guitar), and Robin Soles (synth-bass, keys). By 2013 they had written two albums and embarked on several tours through out the Canadian West Coast region. In early 2014, Silva released Sentient Incentive and toured the album throughout British Columbia with the addition of Roberto Cruz on percussion. During this time they recorded a 5 track EP, Lucid Silvan Dub. In the spring of 2015, Cruz picked up the drums and a new direction began for Silva. They recently released EQUINOX encapsulating the new sound. Silva is currently based out of Salt Spring Island, where they continue to play locally while cultivating their sound and message.
Sharing the bill is the MOD. Layin' down the reggae vibe he will keep the dance floor movin' all night long.
silvasound.com