Speakeasy Electro Swing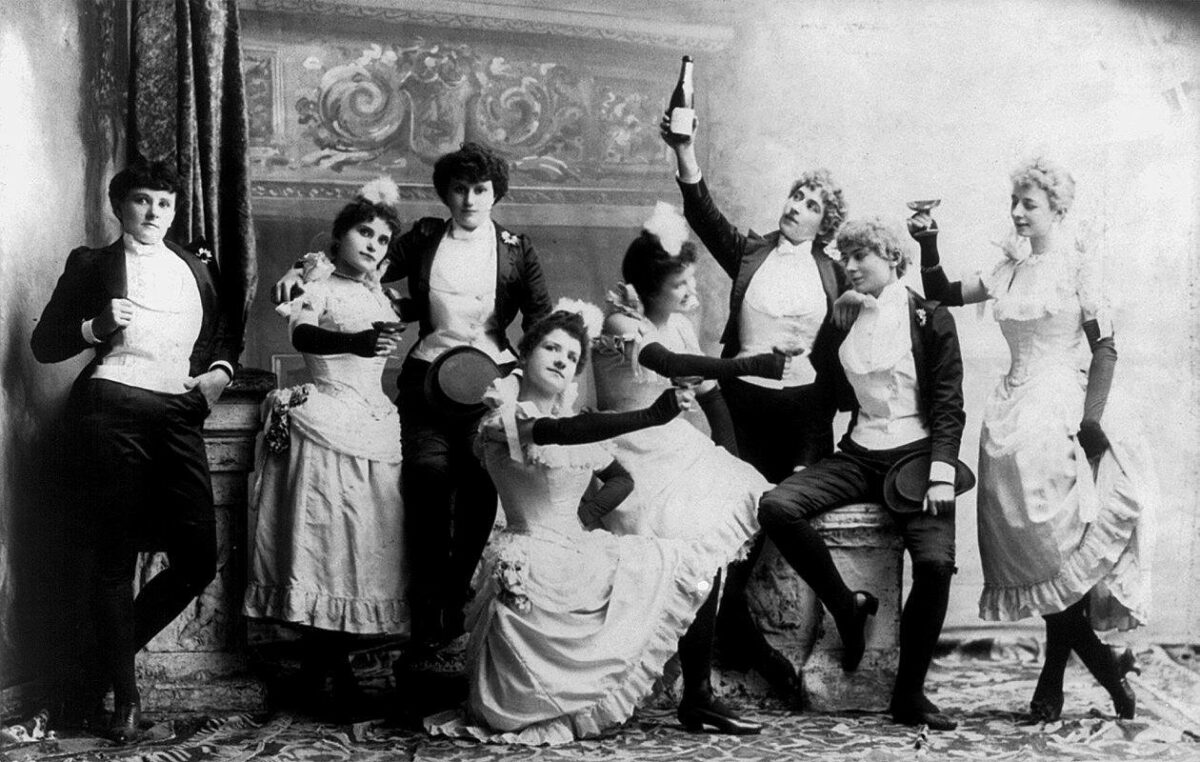 April 12, 2014 @
The Waverley Hotel
Electro Swing is back! We begin the night with a little dance lesson then boogaloo the night away. Adding to the musical excitement of the of the evening is Michael Fraser on violin.
Welcome to the home of the swing. The Speakeasy Electro Swing team have been working to spread the sound of swing near and far from their home base of Montreal. Members of their team have been doing monthly events for almost 3 years and have managed to also play in Toronto, Vancouver, Boston, Paris, Portland, Seattle and now Cumberland!
Dj Eliazar has taken to task the teaching of folks on this side of the Atlantic about the happy fun style of music that is Electro Swing. Taking cues from the last big finical collapse of 1929, we see people in similar circumstances wanting to let loose a bit to stop worrying from their everyday perils, and go out and get down to some fun and funky grooves. The sound has been growing and evolving for the last 5 years out of its main centres of the UK and France, and now is part of every major festival happening in the EU.  With the best tag line coming from Nick Hollywood – "it is the music of the first Great Depression mixed with the technology of the second."
Welcome to the retro-future. As our economy revisits the depression era, it is time for our culture to revel in the glory of those days. It is time to get snazzed up, and get down to the sounds of Electro Swing that have been taking over the globe. They will be bringing you the first events to focus on these sounds of now on this continent where the music began. As they scour the crates of dusty old record stores and remake these songs into club tunes of today, updating the swing sounds with electro, hip hop, house, bass, and dub.
With special guest, Michael Fraser, award-winning musician, seamlessly blends gypsy jazz and ethnic violin styles with Electro-Swing, Vintage Remix, Klezmer Beats & Gypsy Grooves. As a producer, he incorporates these genres into dance mixes and soundtracks. On stage, he charms audiences across North America and Europe with his energetic live PA show.
From the outset of his career, Michael has shown tremendous promise. In 2001 he was awarded a BC Entertainment Hall of Fame scholarship in recognition of "demonstrated talent, dedication and future potential in the field of music." Michael's accomplishments have since propelled his career as a recording artist, performer and producer of many genres.
To get us working out our dance steps we have engaged a swing dance instructor Jason Kirsch from Valdance to show us some moves from 9:30-10:15.
http://www.michaelfraserviolin.com/