Tequila Mockingbird Orchestra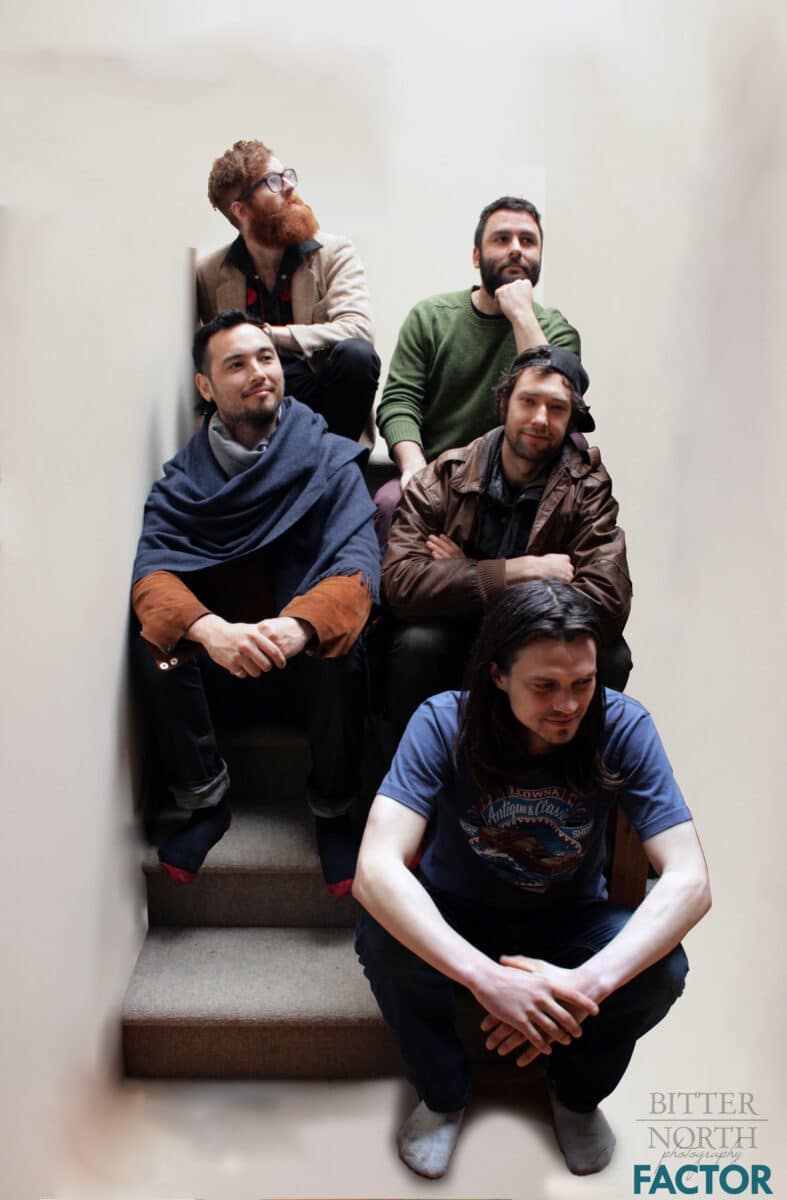 October 16, 2014 @
The Waverley Hotel
West-Coast bohemians with a taste for acoustic merriment, the Tequila Mockingbird Orchestra is a rambling and rootsy ensemble that communes over a melting pot of eras and cultures.
The acoustic ensemble has wandered from the underground of bohemian Victoria, on Canada's lush west coast, to a new, refined sound crafted by years of constant performing and touring together. Though drawing on flamenco flourishes learned in Spain, on African percussion, on bluegrass and other roots music from across the Americas, TMO has cycled through far-flung influences and youthful forays into sounds from all over, finding new vistas of creativity that bring them closer to their own beginnings, to the people and places that have shaped them. Friends and family, ancestors and wild characters are all honored on Follow My Lead, Lead Me to Follow, the band's third and most mature studio effort, with a sound that's distinct, earthy, and solid.
While the band's original youthful, playful energy remains palpable on Follow my Lead, Lead me to Follow, the band channels all that heat and light into firm, elegant boundaries. The musicians spent months together, playing, arranging, discussing, before hitting the studio to record the album with David Travers-Smith (Deerhoof, Kiran Ahluwalia, Wailin' Jennys). The long spell together lent a new tightness to the band's performance, a focus and sixth-sense responsiveness that resonates on the album ("Lives be Brave") and on stage. As a result, the group sounds truly orchestral, with rich arrangements that take full advantage of their instruments' unique colors.
The Tequila Mockingbird Orchestra has also turned truly roots, finding inspiration and hope in tracing the impact of past lives, past minds. The rousing "Canoe Song," inspired by Griffiths and Wolda's strange lake journey, brought this past home to Griffiths and generated the name of the album, a possible credo for the band: "It's a big cyclical thing; to lead you need to follow and to follow to lead. When you reach that point, you're just confronted with yourself all the time, and you begin to see those around you in a different light."
https://www.facebook.com/pages/The-Tequila-Mockingbird-Orchestra/