The Big Day Up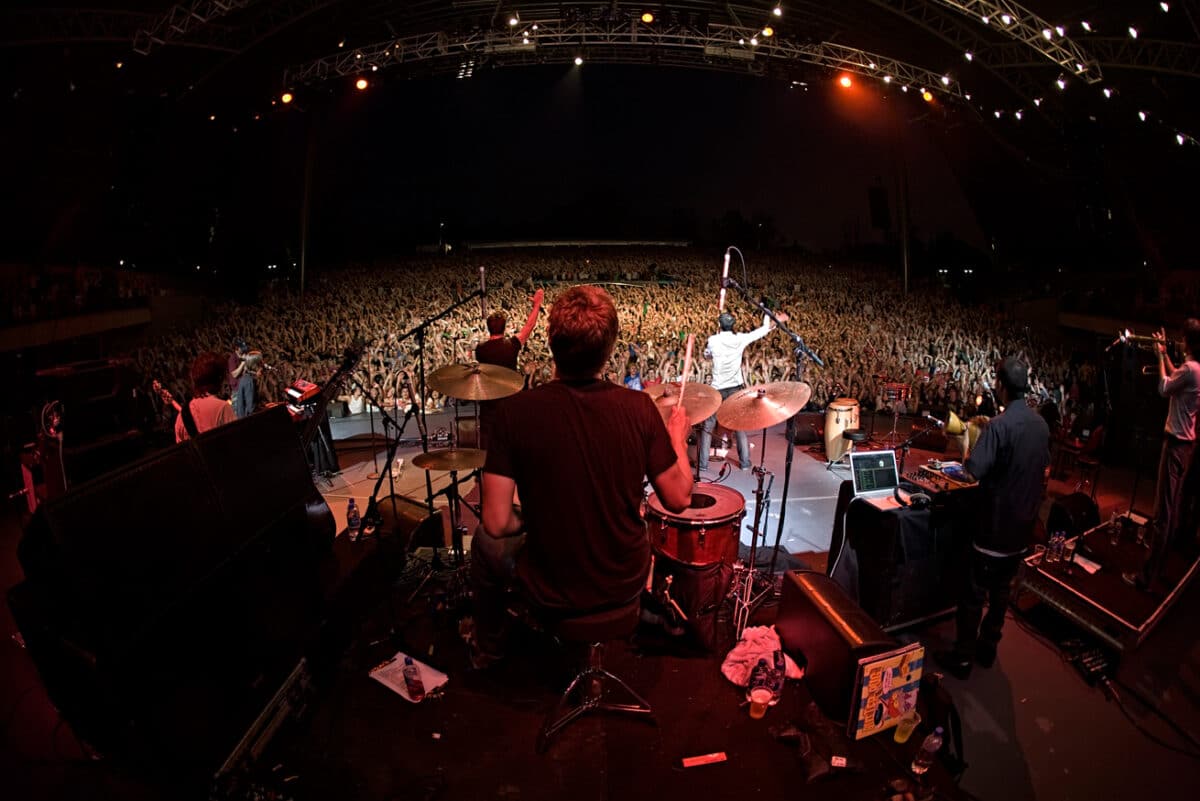 July 17, 2010 @
Mount Washington
One of Australia's biggest and best known international touring bands, The Cat Empire brings us music that is incredibly infectious, undeniably uplifting and definitely danceable.
Gates open at 1:30pm
Performance Schedule:
1:30 – The Naked DJs
2:00 – Multi Coloured Mischief
3:00 – Aaron Nazrul and the Boom Booms
4:00 – Nine Mile
5:00 – Sweatshop Union
6:30 – Daniel Wesley
8:20 – Nova Fire Arts
8:40 – The Cat Empire
Ticket outlets:
Comox Valley Bop City Records, Tarbells, Sound Advice, The Waverley
Campbell River: The Music Plant
Nanaimo: Lucid
Tofino: Common Loaf
Port Alberni: Sound Advice
Victoria: Lyle's Place
Vancouver: Highlife Music
or by phone: 250 334 4885
The Cat Empire
The Cat Empire are one of Australia's biggest and best known international touring bands. Since 2001 these guys have amassed a huge worldwide following – selling multi-platinum albums, celebrating number 1 debuts, winning a whole load of awards, and performing on some of the world's biggest entertainment shows like Letterman and Leno. They have played over 800 shows, including headlining festivals all over the world, and they are still not slowing down, with a new album slated for release in 2010. The Cat Empire's music defies definition. The only thing we can tell you it is that it is incredibly infectious, undeniably uplifting and definitely danceable.
Daniel Wesley
In the winter of 2008, for two night's running, Daniel Wesley mounted the stage before a sold out crowd at Vancouver's 1000 capacity Commodore Ballroom. The venerable concert hall has seen its share of local artists, but Wesley's extraordinary two-night stand was something different; a grass roots event without precedent, based on the cyclonic success of an independently produced, windswept reggae-bomb called "ooo ohh". His latest self titled album has heightened the buzz with tracks like "pilgrimage" showing new strengths for this canadian pop sensation. Watching the reaction to his first appearance at the Big Time Out 08, and his subsequent sold-out shows at the Waverley in Cumberland it is clear that Daniel has a serious fan base right here on Vancouver Island.
Nine Mile
Nine Mile has toured their soulful reggae sounds extensively overseas and has released records in Japan, Australia, New Zealand, Canada and the USA. They have shared the stage with the likes of The Black Keys, Michael Franti & Spearhead, Gomez,  Xavier Rudd, G. Love and Special Sauce, Cowboy Junkies, Blackalicious, Sarah Harmer, Joel Plaskett, Israel Vibration,  Donovan Frankenreiter and Pete Murray to name just a few.
Sweatshop Union
Sweatshop Union began as a collective of Vancouver-based artists pooling resources to release an album, transforming into a group in the process. The crew, made up of Dirty Circus, Pigeon Hole, Innocent Bystanders, and Kyprios, released their debut album Local 604 in late 2002 via indie label Battle Axe Records. With the release of their highly acclaimed third album United We Fall, Sweatshop Union are building serious momentum. With tens of thousands of albums sold worldwide, the word of mouth is spreading about their style of conscious lyrics, highly musical beats, and high energy live shows that far surpass the average hip hop concert.
Aaron Nazrul and the Boom Booms
Aaron Nazrul and the Boom Booms draw from all types of music, and always aspire to inspire, expect to connect, get into it to get down on it. That "it" is the goodness and the power of music to tell a story, to move you, to connect you to other people. To make you sweat and to make you scream, to turn your thoughts into spiritual steam. Coming all the way from exotic East Vancouver, the Boom Booms are amped to bring their beautiful sounds to the top of the island.
plus…
Multi-Coloured Mischief
The Naked DJs
Nova
Plus a $10 after-party in the lodge with:
1/2 Alive
Miss Christina
DJ Sprout


http://www.mountwashington.ca/en/bike-park-events/details/178-the-big-day-up.html