The Boom Booms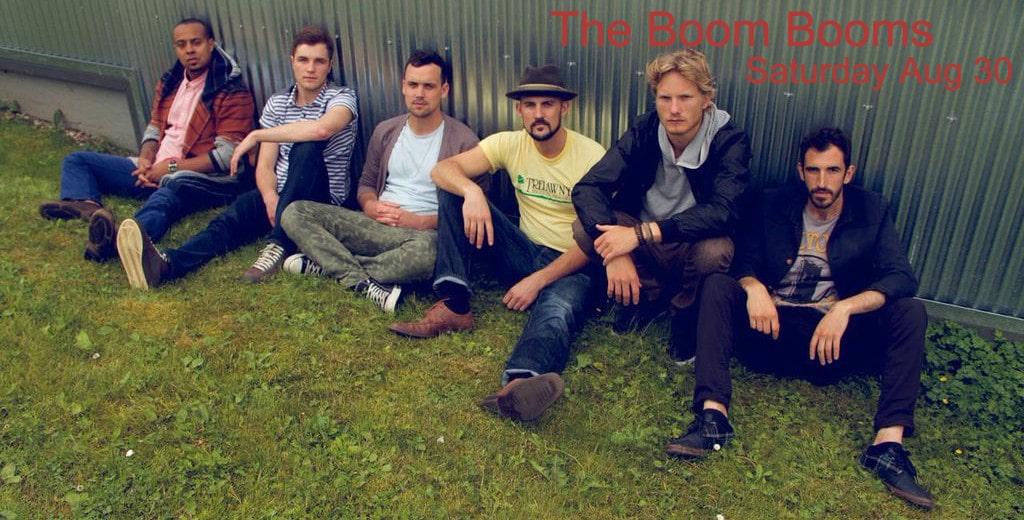 August 30, 2014 @
The Waverley Hotel
Spread the word and dust off the fine fabrics, the Boom Booms are coming with their new album Love is Overdue!
A year in the crafting, produced by two time Grammy winner Chin Injeti, The Booms Booms new album ready this summer. They are taking off on the road to come see everybody who's been with them` along the way. Family first, right? Spread the word and dust off the fine fabrics, they're coming to your town!
The band's new album, called Love is Overdue ("We call it that because the album was overdue. It had been a while," laughs Ross), is currently being mixed in Los Angeles. It was recorded in Vancouver and produced with Grammy-winner Chin Injeti, whose other projects have included work for Eminem, Dr. Dre, Pharrell Williams, Pink and Whistler favourite SonReal. The album will be released this summer.
"Our first album, Hot Rum!, and our EP… had a world beat sound with some reggae and some Latin influences. That was a product of writing those songs while being on the road in South America," Ross says. "This one is more about music we've grown up with. It's soul and R&B, with a '90s feel to it."
Was it a case of getting back to early influences? "It was just what we were feeling at the time, what we were listening to, what we were playing," he says. The fact that The Boom Booms has been together and performing for six years brings a sharp sigh of incredulity from Ross. "With The Boom Booms, I look back and the first three or four formative years were all about travelling and soaking in everything. It was about the adventure and experience, not necessarily the career," Ross says.
"We were laying the foundation. Love is Overdue is more of an album of a band maturing, and having a sound cultivated. Much more of a world-class record that's ready to start doing bigger tours."
All the way through their career, though, one thing that hasn't changed has been their commitment to using their music to connect with greater causes. Along with highlighting their concern about the Belo Monte Dam in Brazil, The Boom Booms have played annual block parties in Vancouver, raising funds for the St. James Music Academy and Up With Hope, among other non-profits.
With special guest Chin Injeti. Eclectic. It's a word that keeps recurring in any conversation with Chin Injeti, the ultra-talented producer associated with two GRAMMY Award-winning projects, who is also a multi-instrumentalist and co-founder of innovative JUNO Award-winning R&B trio Bass Is Base. And no wonder: the Vancouver-based Injeti barely has enough fingers to place in the various stylistic musical pies he's juggling, including his upcoming solo record entitled, The Reverb.
Along with The Reverb Chin has been working on finishing up a debut record with his group The New Royales (DJ Khalil, Erik Alcock, Liz Rodrigues) as well as writing and producing with a wide array of artists such as Gwen Stefani, Aloe Blacc, Pink, Eminem, Dr. Dre, Professor Green, Bob Ezrin, Sid Sriram, Omar Khan, SonReal, The Boom Booms, Sophia Danai and more.
http://chininjeti.com/