The Creaking Tree String Quartet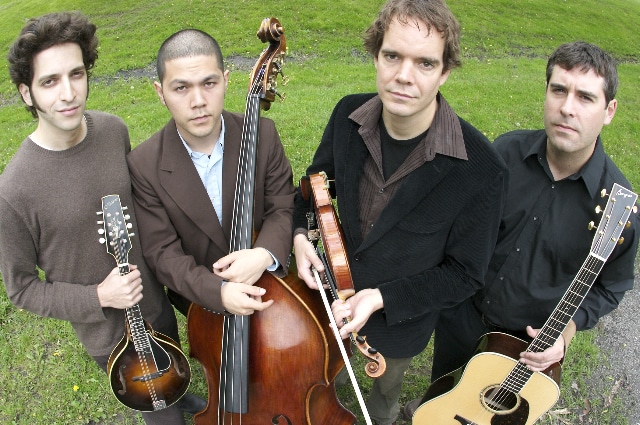 September 10, 2010 @
Joe's Garage in Courtenay
A tantalizingly tight and exuberantly improvisational acoustic instrumental four-piece act.
This ridiculously talented Canadian four-piece band first gives a nod to Americana musical tradition, then proceeds to transcend all of one's expectations. Bringing jazz, classical and avant garde styles to the table and blending them seamlessly into their own test-tube bluegrass experiment, they raise the bar for instrumental acoustic music.
"The group's third album, "The Soundtrack," was produced by Grammy winner and Nashville veteran Bil VornDick, and is their finest work to date. Already this new release has received rave reviews, been nominated for a 2009 Juno Award and won two Canadian Folk Music Awards for Best Instrumentalists and Pushing The Boundaries. The fourth, as yet untitled album, is nearing completion, to be released in fall of 2010. "
For an excellent evening of moving and beautifully executed music, we encourage you to come to Joes Garage for dinner first to ensure a seat.
http://www.creakingtree.com/