The Unknown Soldiers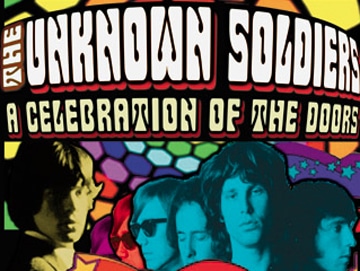 February 18, 2012 @
The Waverley Hotel
One of Canada's finest Doors Tribute Bands will serve up a hot night of familiar tunes so believable you'll swear The Lizard King himself has returned.
The Unknown Soldiers after The Doors most political song. The Unknown Soldiers come amazingly close to replicating The Doors music note for note, but more importantly they capture the raw energy through each band member's interpretation. By combining these elements they deliver a groovy reproduction of a live Doors show, keeping the audience in a head-bobbing, toe- tapping trance.
The Unknown Soldiers blend The Doors live recordings and also their masterful studio efforts, creating a musical alchemy that is second to none for experiencing, and of course, celebrating The Doors musical legacy LIVE.
theunknownsoldiers.info