The Wet Secrets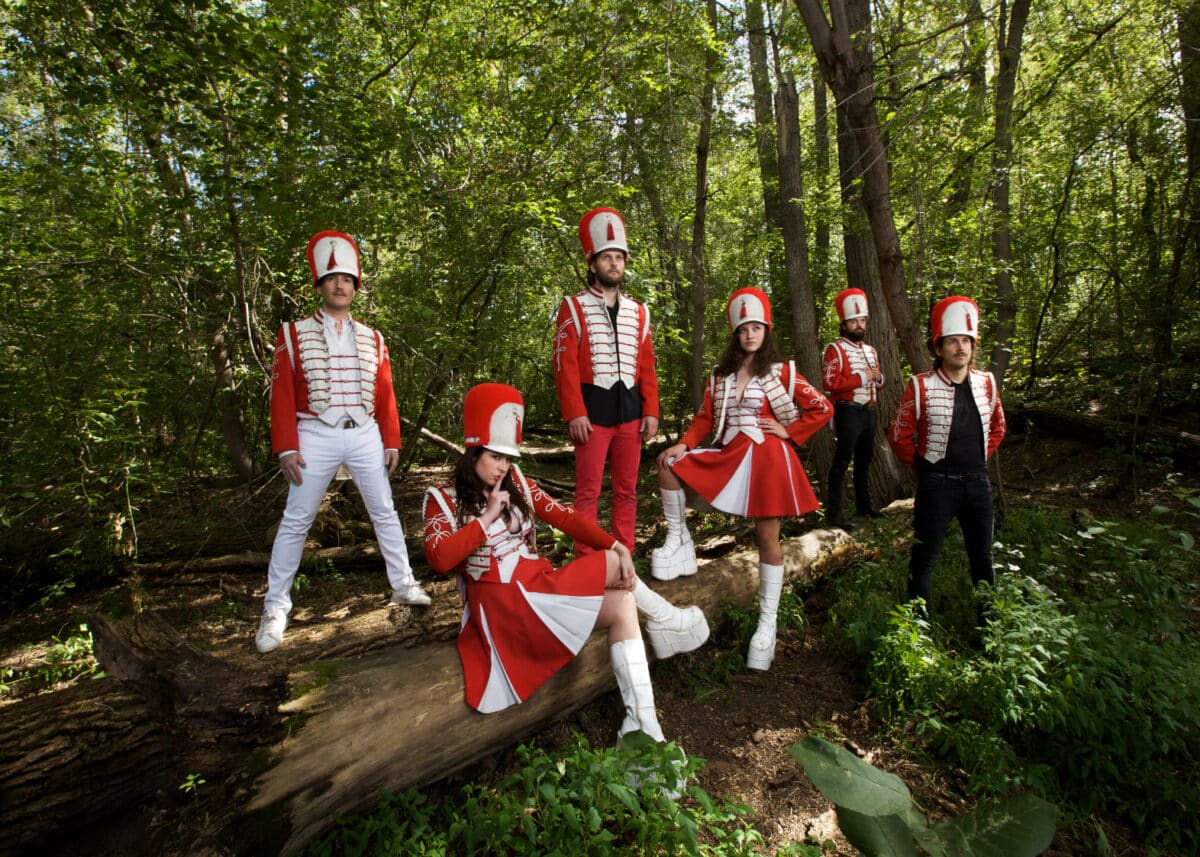 February 4, 2016 @
The Waverley Hotel
A six piece rock'n'roll dance band that plays the kind of music you could expect to hear if The Stranglers piggybacked Herb Alpert & the Tijuana Brass through the Rose Parade.
Swampy basslines, primal drumming, dancing ladies with brassy hornstacks, keys, congas & vocal harmonies galore.
Formed on a dare by Lyle Bell, Trevor Anderson and Kim Rackel, the bass and horn heavy quintet burst onto the scene with 2006's A Whale of a Cow CD. Written and recorded within one week of the band's formation, it was a clarion call to anyone within earshot that The Wet Secrets had arrived.
2007 saw the release of the fuzzed-up Rock Fantasy full-length. CBC Radio 3's fervent support of the track "Secret March" landed the song at the #2 slot on the national CBC charts, won the band a Bucky, and brought on international acclaim. Festival touring soon followed, including mandatory stops at Austin's SXSW and CMJ in New York, and the band played the opening slot at Edmonton's inaugural Sonic Boom festival.
Grant Lawrence of CBC Radio 3 named "Secret March" one of the "Top 20 Songs of the 2000s".
Free Candy marks a dramatic leap forward for the band in both songwriting and attitude. With the addition of local psych-pop wizard Paul Arnusch (Faunts/Whitsundays) and wunderkind Emma Frazier, The Wet Secrets have returned determined to seize the brass ring and stomp the world in the face/balls. (Figuratively/literally). This new resolve now comes with a more pensive pen, eschewing tongue-in- cheek ribaldry for a well conceived quasi-concept album about death, disappointment, and doin' it. Material with more gravitas perhaps, but still smartly dressed in the frantic pop trappings of The Wet Secrets.
Their stage show is unforgettable. Don't miss this stop for one night only at the Waverley in Cumberland.
thewetsecrets.com