Valentine's with Adham Shaikh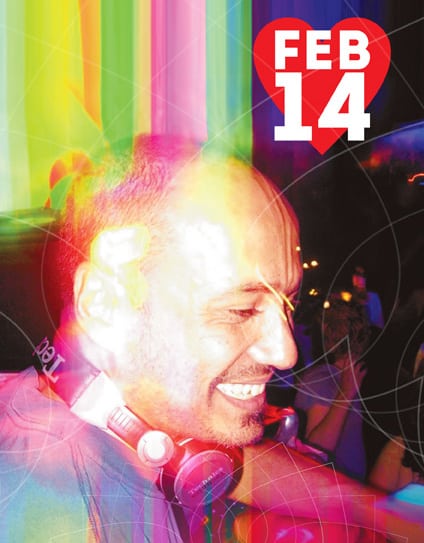 February 14, 2015 @
The Waverley Hotel
Building on Adham's music that is fully infused with global love and harmony, we invite you to bring your special one to dance the night away.
Brought to you by Cumberland Village Works and Little Island Productions, Adham Shaikh comes from mossy mountain forests on the west coast of Canada, Global Electronics Producer, Film Composer, Sound Designer. He weaves global music tapestries that take listeners on sonic journeys transcending time and place. Adham's sets can be described as ever evolving blends of deep original global grooves, tribal rhythms, west coast bass, complex dub and lush downtempo atmospheres.
From a one man show equipped with drum machines, ipads, and synths, all the way to his 10 piece Outworld Orkestra, amassed from a collection of the world's finest fusionists, dancers, and visual artists performing his music live. Adham's music traverses diverse landscapes and times, connecting the listener with a kaleidoscope of cultures.
He has shared the stage with such diverse artists as Shpongle, Ott Bluetech, Micheal Franti ,Ganga Giri, Mad Professor, Gaudi, Tipper, Beats Antique, Nickodemus, Fungineers, Delhi2Dublin, David Starfire, Random Rab and Kalya Scintilla. 2012 saw him share his creations at the great electronic music festivals Symbiosis, Beloved, LIB, Shambhala, and BassCoast, Adham has also performed internationally at festivals in Ecuador (WaterWomen), France (Hadra), Uk (Waveform), Portugal (Boom) Japan (Dakini) and New Zealand (Luminate). 2013 had adham performing in New Zealand, Costa Rica, and the U.S.
With special guest TAABU, who is the protoplasmic embodiment of dance music, tribal culture and desire. Playing in Montreal, Vancouver, Victoria, Nelson and soon to expand abroad, TAABU is proving to be quite the mixer and music exploration adventurist. TAABU continues to take risks every show, never DJ'ing in the "Safe Zone". His Style is provocative and unique.
What is the essence inside all of us but a desire that burns to be expressed, taking your personal journey to the edge? A taboo act, which appreciated in the context of your lifestyle, proves to be one of the most liberating experiences of your life. This is the basis for embracing the taboo philosophy embodied by the Performance Artist / DJ and Producer —TAABU —
sonicturtle.com