White Cowbell Oklahoma + Big John Bates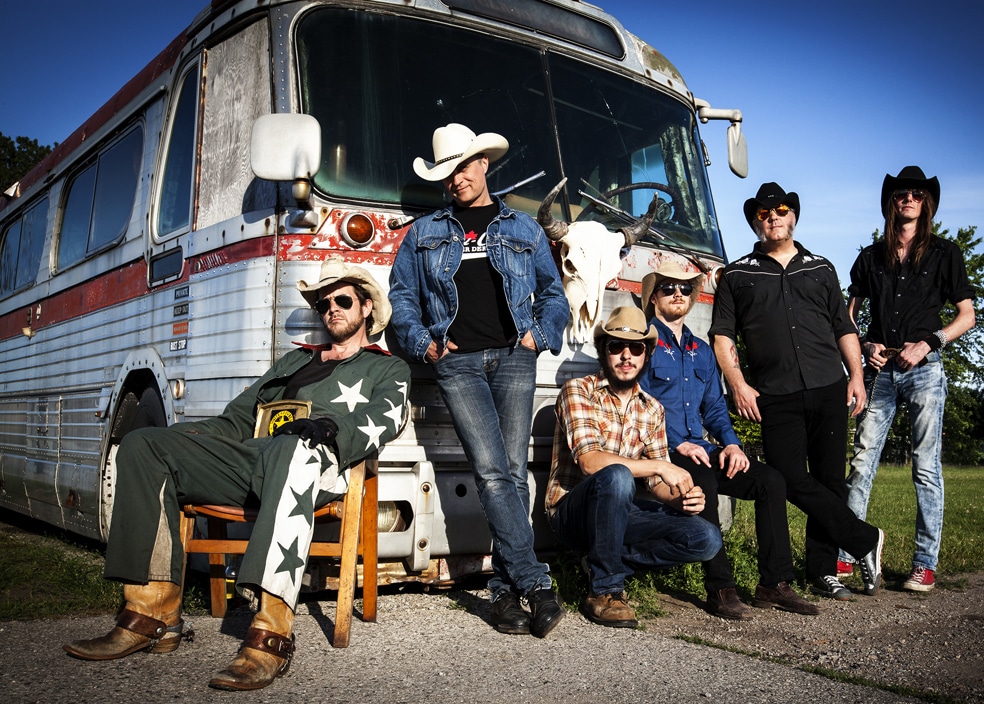 November 14, 2014 @
The Waverley Hotel
A night of legendary rock, with some twists… Countless thrills and lurid side-trips will ensue. Spirit guide recommended. With special guest The Paceshifters.
Legendary Canadian rock armada White Cowbell Oklahoma return with their most ambitious album to date. Bolstered by a tight new lineup, Buenas Nachas incorporates a breakneck mix of  pulverizing riff-rockers and progressive Tex-Mex rollers. Kosmische motorik musik à la Ennio  Morricone (via Jacksonville and San Antonio)? Some might say.
A gritty and theatrical band of outlaws this group truly kicks it out for unforgettable good time on the dance floor. Expect the unexpected when White Cowbell Oklahoma hits the stage with their own brand of country rock music and low brow shenanigans. Countless rock n roll thrills and lurid side-trips ensue. Spirit guide recommended.
From day one in his punkabilly trinity back in 1999, Vancouver's Big John Bates Band has carved through rock'n'roll like steel through a grinder, shooting sparks in every direction. Describing their sound as rustic post punk noir with orchestral undertones is just the beginning … Big John Bates has woven a new sound of cello, bowed upright and guitars, inlaid with the dark melodies of his and Brandy Bones' vocals. Still relentless as a steam-powered locomotive the band performs within a southern gothic landscape, drowned in atmosphere and resurrected in fire.
Bates has played and headlined dozen of festivals including Ink & Iron (US), Ribs & Blues (NE), Big Time Out (CA), Shambhala x 3 (CA), Stemwede (DE), Halifax Pop Explosion (CA), Canadian Music Week (CA, and Sjock Festival (BE). The BJB band has also been featured on Battlestar Galactica, A&E, Discovery Channel, in Bizarre Magazine and Tattooage while their songs have been in movie and TV scores worldwide. Click here to view a video.
With special guests The Paceshifters.
http://www.bigjohnbates.ca/