Zvuloon Dub System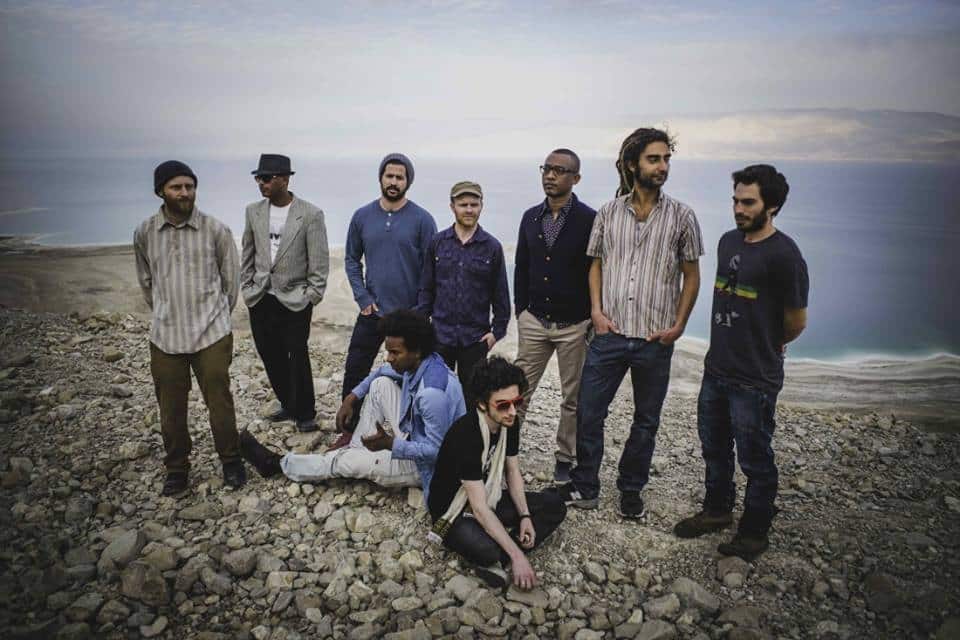 February 19, 2015 @
The Waverley Hotel
Zvuloon Dub System, Israel's leading World-Reggae band, emerges from a multicultural middle-eastern music scene, singing in English and Amharic. Priming the Waverley dance floor will be Grossbuster.
Victoria BC Ska Society & Cumberland Village Works are collaborating to present the return of Zvuloon Dub System from Tel Aviv, Israel. Zvuloon Dub System are returning to Canada after playing on the Victoria Ska Festival this past summer. Their tour then also landed them a spot on the world famous Sierra Nevada World Music Festival.

Zvuloon Dub System is an 8 piece band with some of the cream of Israeli underground musicians. Adopting their name from one of the twelve tribes of Israel, the band was formed in 2006 by the Smilan brothers.
They shared the same passion for roots reggae and dub, with influences from a variety of music styles, like Ethiopian jazz and rare grooves from the 70's, USA's soul, funk and jazz, alongside with Israeli mizrahi (oriental) music. Similarly to the major producers of reggae, like Lee Perry and King Tubby, the band is also keen on creating not just their own music but their own sound. All their tracks are produced, recorded and mixed in the band's studio, representing a unique blend of a rich cultural heritage, which can be heard in the debut album, "Freedom Time".
Priming the Waverley dance floor will be Grossbuster:
After years of performing with touring bands, a solo project involving a midi controller and chopped up samples resulted in Grossbuster. He quickly joined the internet based beat collective Pragmatic Theory (UK) and played his first show in May 2013. In less than a year, Grossbuster has been turning heads with his high energy live show.When he's not pondering just how dope his moniker is, Victoria's Grossbuster is making beats. And we don't mean just "in the studio"- this fella works his midi controller and proceeds to bash out the riddims live. It's a sight to behold and an amazing mix of drums and samples to hear.
zvuloondub.com