A Night of Soul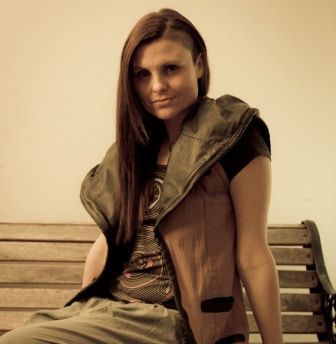 September 6, 2013 @
The Waverley Hotel
An awesome collection some of the best dance beats driving the the West coast club scene.
Lori J Ward – Flavorite/ Platoform B / Is This / Kaato / Sound of Acapulco Neverending / Caballer
With support on her latest releases from dj's and producers like Lützenkirchen, Alex Flatner, F.Sonic, Adam Jay, Harvey Mckay (Soma), Head Tunes John Selway, Mastik Soul, Paco Osuna, Patric Lindsey, Sergio Mega,  Stanny Franssen, Deko-ze, Markus Wesen (Ohral, Blu-Fin,), it is easy to see why a career such as Lori's has had so much success worldwide over the last 2 decades.
To listen to his music is to know T.Orlando. His unique style of house and tech music mixed with his old love progressive sets him aside from the rest. His mood can be described as deep and percussive and always groovy…We are all looking forward to see what comes next for this talented slovenian..
Driving the dance floor on this very talent packed evening is em.ash. He speaks through the vibrations of beats and bass lines. Combining a love of electronic music and an intentional desire to heal the mind body and soul he creates a deep, rhythmic and smooth mix to elevate the dance floor. em.ash released his debut album 'heartBEAT' in October of 2012. Click here to check out em.mash's tunes.
Although new to the game, DJ Allspice grew up on the Motown, Funk, and Disco, that her father used to spin on his set of turntables in the basement, a holdover from his own days as a DJ. In high school, she went through a number of musical phases, from punk rock to hip-hop. From this foundation, Allspice developed a fascination with putting together mixes in a wide variety of styles. Upon relocating to the West Coast, Allspice met a young DJ/producer, DP Magee, who taught her the technical side of things, and gave her the skills to further her hobby of making mixes. Together with DJ Daweed and DJ Raven, the four started the Bounce Collective; a rapidly expanding group that hosts all-ages, monthly dance parties on Denman Island, and has been building up quite a following. Her sets feature a wide variety of genres – including Moombah, Electro, Kuduro, and mid-tempo Funk, with a heavy emphasis on Dancehall that coincides with her Jamaican roots. DJ Allspice also has a distinctive style that mixes Soca music from Trinidad, with hard-hitting house beats, to keep the party going and provide a little something for everyone. Click here to listen to DJ Allspice.
Brought to you by the Bounce Collective currently residing on Denman, this evening promises to get down 'island' style.
https://soundcloud.com/dj-allspice