Aaron Nazrul and the Boom Booms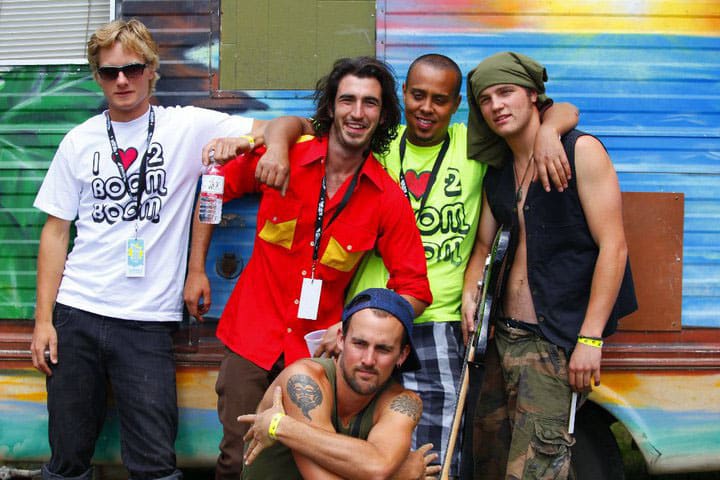 March 24, 2011 @
The Waverley Hotel
The Boom Boom's were a run-away favourites at the Big Day Up last summer. Infectious rhythms to get yer dance on.
Once upon a time, deep in the magical jungles of BC, Latin Mama and Papa Reggae got together in a flurry of soulful passion and so Aaron Nazrul and the Boom Booms were born.
Under Aunt Folk and Uncle Rock's musical tutelage, the brothers flourished and soon were ready to hit the stage, captivating the hearts of audiences around the world- those of you that came out to The Big Day Up will surely attest.
They have been going for a while in different forms but the essential of the band came together for real over last fall to spring when they toured independently all over Latin America.
The Boom Booms draw from all types of music, and always aspire to inspire, expect to connect, get into it to get down on it.
So what's that "it" that we get into and down on?
That's the goodness and the power of music to tell a story, to move you, to connect you to other people. To make you sweat and to make you scream, to turn your thoughts into spiritual steam.
But you don't need me to tell you that, right?
Make sure to check out their latest released video, "Delivered".
Photo submitted from Ron Pogue's Facebook Gallery "The Big Day Up".
myspace.com