Annie Lou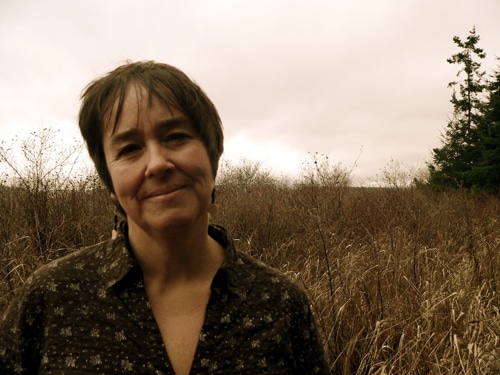 January 17, 2013 @
The Waverley Hotel
This is original string band music, rooted in tradition, and a vibrant celebration of our culture and our times that moves the heart as well as the feet. With special guests "The Cumberland Brothers" Archie Pateman & Jack Roland.
Annie Lou's heart-moving, homegrown tunes are ringing out across the North American roots music stage, gathering audiences coast to coast and garnering Juno, WCMA, and Galaxie Rising Star nominations.
Annie Lou is built around the original songwriting of Anne Louise Genest, who spent twenty years living in the Yukon woods. Now relocated to the balmier shores of Vancouver Island, Genest carries the spirit of an old storyteller inside her, and this voice, mixed with the stringband sounds of fiddle, banjo, guitar, mandolin and upright bass, traces a journey through days gone by to the here and now.
Genest founded Annie Lou after finding herself drawn to old time mountain and traditional country music. "This music has a profound edge to it – there in the voices and in the playing is the lament we all carry as people trying to get by in this beautiful, terrible world.", she says. "Joy and grief are two sides of the same coin. The older music expresses that tension so perfectly."
Genest's first outing as Annie Lou brought 2010 Juno and WCMA nominations, and her much anticipated sophomore release "Grandma's Rules for Drinking" delivers the same great energy, with an added elegant touch and subtle maturity. Produced by multiple Juno-nominee Andrew Collins (Creaking Tree String Quartet), the album features some of Canada's finest acoustic musicians, including John Showman (New Country Rehab), Kim Barlow, and Max Heineman (Foggy Hogtown Boys).
Beautifully crafted songs range from rousing and boisterous to gentle and poignant, and map a homescape of hard-drinking grandmas, rural dancehalls, blue collar fashions, and the deep snows and silences of a Canadian winter.
Touring as Annie Lou in 2012:
Anne Louise Genest – guitar, vocals, banjo
Kim Barlow– vocals, banjo
Andrew Collins – fiddle, mandolin
Max Heineman – upright bass, vocals
http://soundcloud.com/annie-lou-1