Blackie and the Triumphs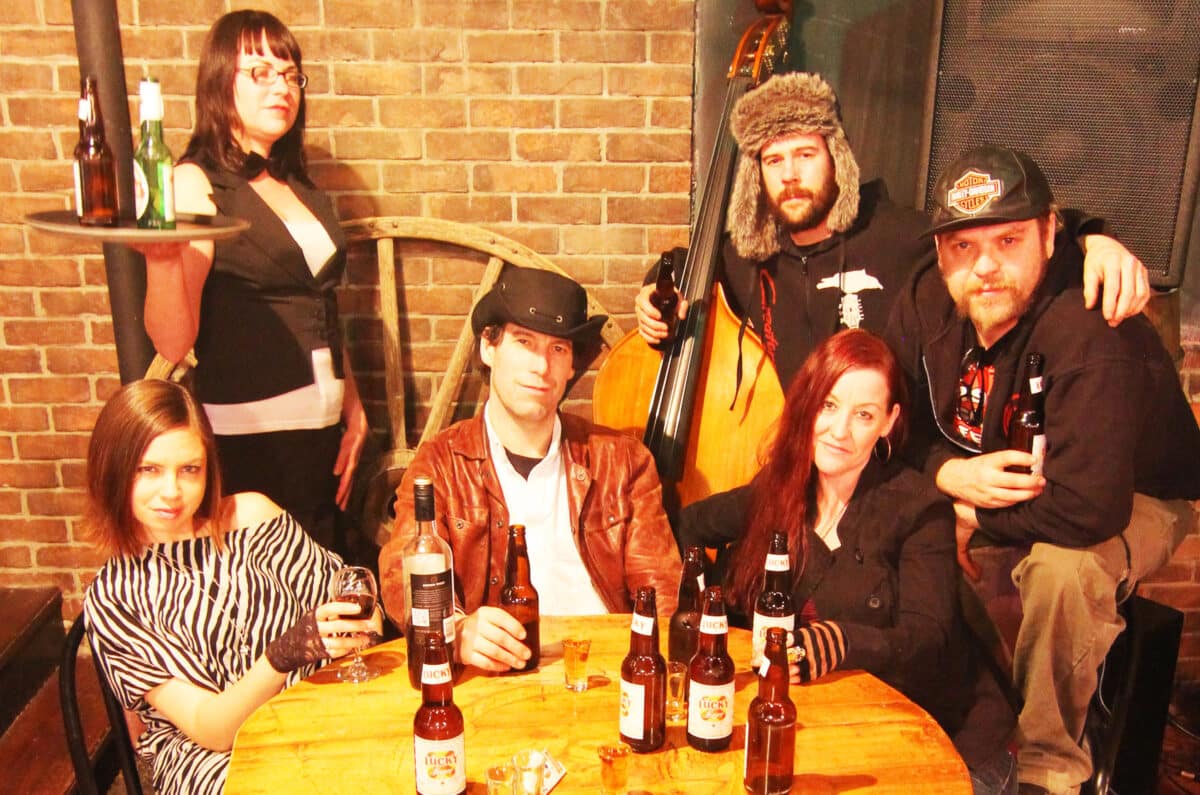 April 23, 2011 @
The Waverley Hotel
A roller coaster ride of mood swings, broken bottles and sweet harmonies
"featuring the fiddle finesse of Kytami (Delhi2Dublin)"
Blackie LeBlanc and the Triumphs were formed in 2007 when Blackie LeBlanc, co-founder of the legendary Cobalt hardcore bar in Vancouver, B.C. became employed as a Project Manager for Triumph Construction in Victoria B.C. Blackie immediately set out to hire the best musicians he could find to form his work crew. However by the time a year and a half had passed everyone had been fired from the job but arising from the ashes the true Triumphs emerged. Blackie had originally wanted to do songs about renovating but quickly switched over to writing drinking songs. This was much less complicated and did not require any tricky mathematics.
So, after the comings of some and goings of others the Triumphs line-up ended up consisting of Blackie LeBlanc on electric acoustic guitar and lead vocals, Kytami on electric violin (who is no stranger to the Comox Valley, having been featured with Delhi 2 Dublin at the Big Time Out numerous times) , Brainzzz on drums, vocals and fireballs, Spider on stand-up bass and Melane on vocals, cowbell and moves. Shelby, who handles on-stage bartending, vocals and tap-dancing, also joins them on occasion.
Together these merry souls put out some of the hardest hitting and most melodic drinking tunes in the business. All songs are dedicated to the art and lifestyle associated with drinking and partying. From the soulfulness of "Bottom of the bottle" to the anthemic grace of "Thinkinaboutdrinkin" and the motivational "I'll Drink", The Triumphs prove that you don't need to sing about anything else. The live show is a roller coaster ride of mood swings, broken bottles and sweet harmonies, topped with a healthy dose of comedy and musicianship.
They are currently in the studio finishing up their debut album, "Thinkinaboutdrinkin" and booking a Western Canadian tour for the summer of 2011. Don't miss it!
myspace.com