Brasstronaut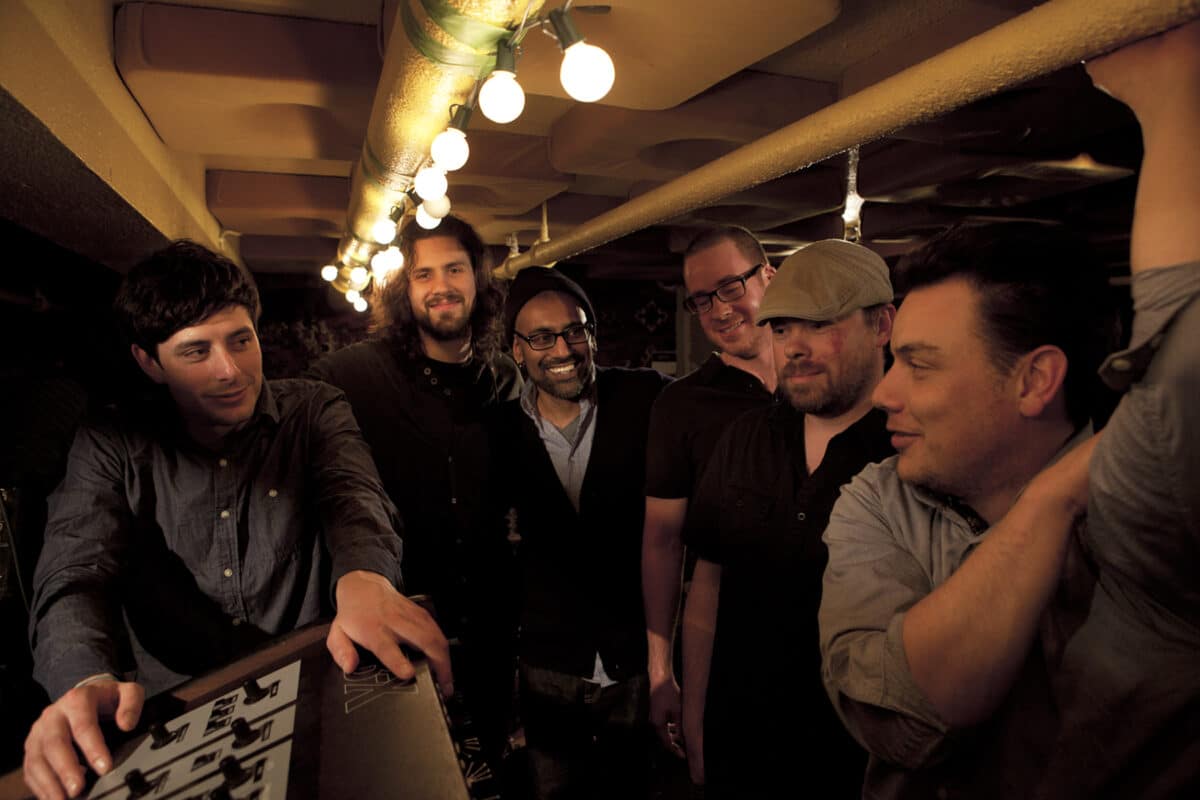 May 31, 2012 @
The Waverley Hotel, Cumberland
Brasstronaut had us all hypnotized with their musical stylings at 2011 Big Time Out.
Emerging in 2008 with their debut Old World Lies EP, the Vancouver based sextet has developed a distinctly unique sound that continues to defy genre pigeonholing. Their ability to weave together unexpected textures of clarinet, slide-guitar, trumpet, noise, synthesizers, voice and rhythms has garnered them international acclaim from notable critics such as Gilles Peterson, BBC1, CBC Radio3, Exclaim!, Q Magazine, Toronto Star, to name a few. Other achievements include winning the 2010 Socan Echo Prize, a Polaris Prize nomination, a #1 Hype Machine listing, and also having completed a creative residency program at the Banff Centre for the Performing Arts. The UK's Independent newspaper has even called the band's sound "a new way forward".
Their second full-length, forthcoming, record was recorded with Juno Award winning producer Colin Stewart (Black Mountain, Dan Mangan, Cave Singers, etc.), and will be released in Canada May 15, and in early fall overseas.
With special guest Útidúr
Útidúr (pronounced: ooh – detour) is a ten piece group from Iceland that plays joyous and ambitious chamber-pop with a dramatic streak. Although this charismatic crew is quite (midnight) sunny in attitude they also know their way through darker waters. Trace elements of Angelo Badalamenti, Beirut, Calexico and Ennio Morricone can be found in their system so fans of these should expose themselves to Útidúr in any way they deem appropriate.
Útidúr's debut album 'This Mess We've Made' is out now and was recorded at the Sigur Rós recording studio 'Sundlaugin' in the summer of 2010. The album is big in sound, featuring over 20 musicians, and you can expect a spacious blend of bipolar drama and sofa-sinking mellowness, all soaked in hook-laden pop sensibility.
http://utidur.com/