Chali 2na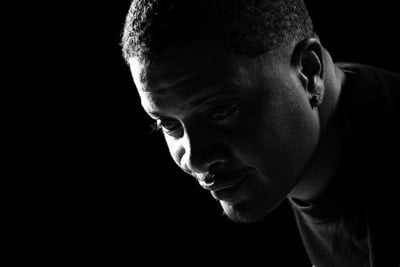 February 17, 2012 @
The Waverley Hotel
The voice of Jurassic 5 and Ozomatli w/special guests Stillife & J Prime
Chali 2na MC. Musician. Actor. Painter. Renaissance Man.
Chali 2na has done it all. From his days growing up on the hardscrabble streets of Chicago's south side, to his subsequent explosion onto Los Angeles' burgeoning hip-hop scene, to his tenure as MC for seminal hip-hop group Jurassic 5, Chali epitomizes the portrait of a 21st century artist.
To be sure, with his unmistakable, beloved baritone, Chali has firmly established himself as one of the most distinctive, charismatic personalities not just in hip-hop, but music in general.
Buoyed by the wide spectrum of socio-cultural and geographical influences that have shaped him—hip-hop's Renaissance man released his first solo album Fish Outta Water on Decon Records in the spring of 2009.
Indeed, this deeply personal body of work reveals a side of the long time Jurassic 5 and Ozomatli front man that his fans have never seen, a story from start to finish of his life, loves, triumphs and let downs, weaving in a powerful selection of beats from the likes of Scott Storch and Jake 1 and memorable appearances from Damian "Jr. Gong" and Stephen Marley, Anthony Hamilton, Beanie Man and others.
Indeed, Chali's diverse tastes—from the blues he was raised on to the political gangsta' rap he loved to the graffiti art he sprayed as a teenager—flow from this album, like the oil colors Chali uses for his paintings.
"KRS was talking about how love was going to engulf his brother. This song talks about how love makes you do the strangest things, how it infects your heart and changes you forever," he said.
Of course, no body of work involving Chali 2na would be complete without his trademark, articulate, spitfire rhymes, the sort of fearsome battle raps which first caught the ear of so many back when he honed his skills in Los Angeles' storied underground hip-hop scene of the early nineties.
Indeed, Chali's debut features a seemingly endless litany of groundbreaking tracks, which touch on topics the veteran musician has never bared to his listeners before. Whether it's the trauma he experienced from the shooting death of a childhood friend to the twists and turns of his own family lineage, to the resistance to injustice that has always been imbued in Chali's music, Fish Outta Water, is quite simply, a life's worth of songs in the making.
There's still plenty of fire in Chali's lyrical arsenal. His days of training at the legendary Los Angeles hotspot, the Good Life Café, have taught him well. Only now, he's fused the bass-heavy bravado with his own life's story, and in doing so, creates an album of work that's not only superb, it's important.
JPrime is a breaks/hiphop/scratch DJ from Vancouver Island, and has been on the turntables for 12 years now. He began with a love for old skool hip hop, funk, and turntablism inspired by such DJ's as Q-Bert, Babu, Cut Chemist, and DJ Shadow. My sound reflects that today as I lace breakbeats with dashes of scratch flavour and hip hop.
http://www.viperfunk.com