Daniel Wesley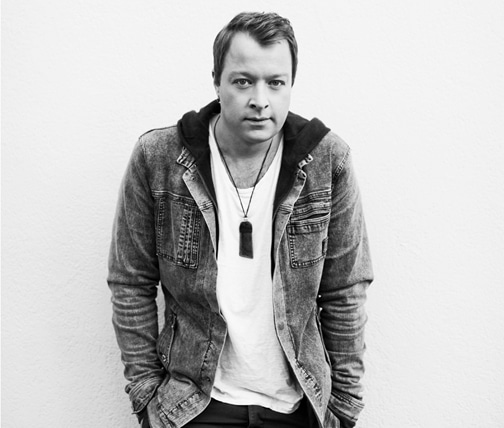 May 2, 2013 @
The Waverley Hotel
Don't miss Daniel Wesley playing tracks from his highly anticipated new album, Ocean Wide, being released this April. With special guest Vince Vaccaro.
Listening to the reggae-tinged title track of Daniel Wesley's new album, (in stores April 9 – 604 Records/Universal Music Canada), fans new and old will hear a songwriter who has come into his own as a lyricist and creator of memorable melodies as he explores more mature, evocative themes with sometimes ruthless honesty, wisdom, perseverance and gratitude.
The 31-year-old White Rock, BC native, has always been known for his powerfully expressive voice, powerhouse live shows, and wonderfully varied musical creations. With Ocean Wide, he has bared his soul, and crafted 10 unique, cathartic musical journeys, all wrapped up with a thematic and tonal cohesiveness that solidifies Wesley as one of the great songwriters on the Canadian landscape.
"I have always played rock music, but this album is a little different style of rock, and it's one that seems more natural to me. And I think a lot of that had to do with the way it was recorded," said Wesley. After allowing outside producers into his process for his 2011 album Easy Livin', Wesley went back to producing the music himself, working mostly out of Vancouver's venerable Mushroom Studios. But he also worked on two songs with Gavin Brown, who recently produced the Tragically Hip's most recent, critically acclaimed album.
While 'rock' may be the best way to describe the overall vibe of Ocean Wide, fans of Wesley know to expect something different with each new release. On this one, it's the raw energy of the music, but also the raw emotion of the lyrics that are indicative of the growth he has made with this record.
Music has always been a significant part of Wesley's life. From an early age, he was involved in school choirs, and jumped into the rock and roll circus by joining fledgling bands in high school. He played with some regionally-successful acts into his early 20s before going solo in 2006 – quitting his job as an electrician a year later to go out on the road as a full time, rock and roll troubadour.
Ocean Wide sees Wesley opening himself up as a writer and musician, fearlessly baring his soul in a compelling, powerful and very real way – which, when you break it down, is the real essence of great rock and roll.
With special guest Vince Vaccaro. Montreal born Vince Vaccaro has been calling the Canadian West Coast home for more than half his life. His music reflects a deep connection with the coast and surrounding environment, amidst time inspired stories and songs. Wether backed by his band of roots rockers, or performing solo acoustic, Vince Vaccaro's songs are honest and true.
https://www.facebook.com/vincevaccaro